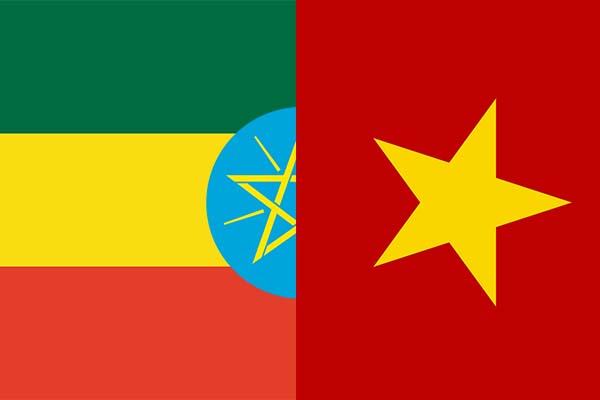 An ongoing conflict: why are Ethiopian and Tigray forces at war?
Ethiopia and the Tigray Defence Forces (TDF) have been at war for over a year now. The reason for conflict seems to be engulfed in a history of war and violence. Why are Ethiopia and the TDF at war? 'My country lives in famine. And there seems to be no end to it.' 
Fatija Mohammed is a 30-year-old Ethiopian woman. When she was 12, she fled her country. At this moment, Eritrea and Ethiopia are fighting for borders through the Badme Plain. 'My mother forced me to flee the country,' Fatija says. 'She had already lost her husband and son. She couldn't stand to lose me too.'
What is happening
Right now, Ethiopia is fighting in the Tigray Region, home to the Tigrayan, Irob and Kunama people. Since November 3th, the TDF has been in conflict with different Ethiopian Federal Forces. 
It has already caused the death of thousands of people. Not only that, but over 350.000 people are living in extreme famine conditions. 'I am used to not having much contact with my family in Ethiopia,' says Fatija. 'But right now, I haven't been able to contact my mother since the start of the war,' Fatija goes on. 'I can only hope she can keep herself safe. I can only pray I will get to see her again someday.'

Map Ethiopian Civil War © Fleur Bijtebier
Going back in time
After the end of the Ethiopian Civil War in 1999, Ethiopia transformed into a dominant-party state. From that moment, Ethiopia was under the rule of an ethnically-based party dominated by Tigray's People's Liberation Front (TPLF). But after growing discontent from the public, the TLPF got withheld from power in 2018. To find a new chairman for the party, closed-door elections were held. Against the wishes of the TPLF, the majority voted for politician Abiy Ahmed. So, after losing elections and power, TPLF officials relocated to Tigray. For three years, they administered the region. This often caused clashing with the federal government.  
In December of 2019, Prime minister Abiy Ahmed formed his new Prosperity Party. He did this by combining the ethnic and regional-based parties with different opposition groups. As expected, the TPLF refused to join. 
Growing tensions
For a while, the tensions between the federal government and Tigray's regional government only grew. This because of different reasons. One of them being the refusal to recognize the 2020 elections for Tigray's state council. This eventually resulted in the federal government cutting federal funding to the region. 
Just before midnight on the 3rd of November, a conflict commenced between the Tigray's Special Forces and Ethiopia's National Defence force. The headquarters of the Ethiopian National Defence Force was attacked by the TPLF. Multiple people got killed and the TPLF labelled the attack as "self-defence".
In response to the attack, Abiy launched an offensive on November 4th. After a period of three weeks, the offensive was called a success. The Ethiopian government had just taken over Mekelle, Tigray's regional capital. However, up until now the control for power has been shifting between both fighting parties. 
No end in sight
All of these historical events have led up to the ongoing Tigray war. On January 20th, Ethiopia will have been at war for 1 year and 2 months. How the situation is looking now, there is no near future of peace in sight.
Text: Fleur Bijtebier, final editor: Renske Van Hoof
Photo: © Fleur Bijtebier