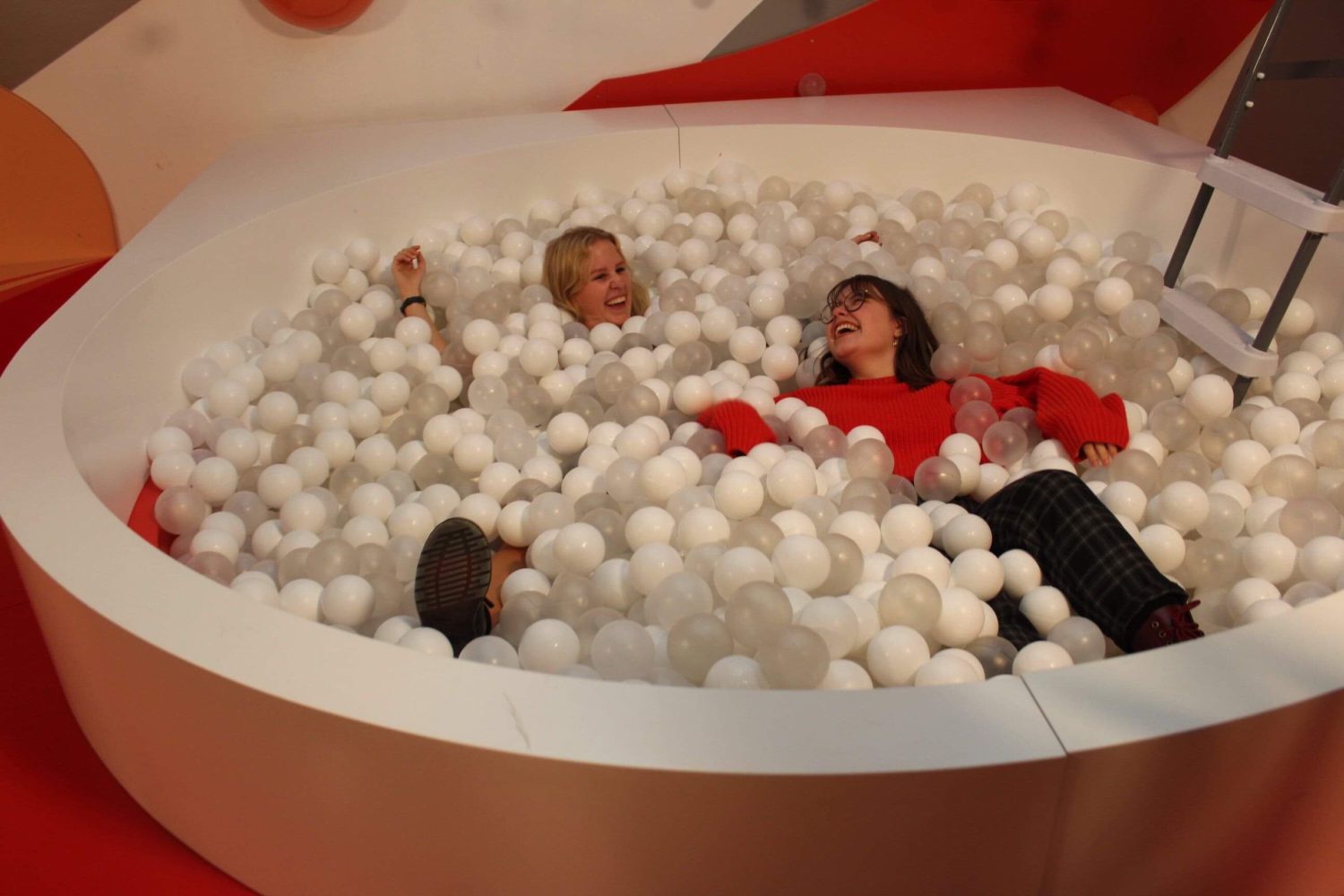 Instagram museums around the world
21BisWired recently visited Smile Safari, the first Instagram museum in Belgium. It made reporter Janne wonder if there were more Instagram museums you could visist to take that perfect picture. Below you can find a list of the 10 most instagrammable museums around the world.
WONDR – Amsterdam
WONDR is a pop-up museum close to Amsterdam's central station. The museum blends visual 'magic' with boundless creativity. It was created in cooperation with artists, designers and makers to create a world of color and sensation. WONDR wants to be a source of inspiration, imagination and joy for young and old. You'll find jungles, seas of pink marshmallows and glittering skies.
Tickets price: € 24,50.
https://www.instagram.com/p/B4MZHIVFBN3/
Museum of Ice Cream – San Francisco
You can visit the museum in San Francisco, New York, Los Angeles and Miami. According to MOIC (Museum of Ice Cream) they're just getting started and are planning to go to more cities soon. The Ice Cream Museum wants to provoke imagination and creativity, and inspire human connection through the 'universal power of ice cream'. While visiting, you can also buy their self-made ice cream.
Ticket price: € 34,50.
https://www.instagram.com/p/BwnfFYdh84Q/
No Filter-museum – Vienna
'Be part of the art' is what the No Filter museum in Vienna aims for. They have interactive sceneries, elements and themes that invite you to be part of the art and create digital content (like selfies) to share via Instagram, Facebook or other social media platforms. They have 24 different selfie-sceneries to lose yourself into.
Ticket price: € 25,00.
https://www.instagram.com/p/B40PXX6lsHy/
Museum of Sweets and Selfies – Budapest
The Museum of Sweets and Selfies, located in beautiful city of Budapest, only has one goal: to smuggle some sweets and cheerfulness into people's everyday lives. This museum was Europe's first candy and selfie museum. You can take a dive into a colored sprinkles-pit, walk through pink and yellow bananas or hang with some flamingo's.
Ticket price: €10,00.
https://www.instagram.com/p/Bwy3euWAKW7/
Color Factory – Houston
The Color Factory is a collaborative and interactive exhibit that's all about color. It was intended to only exist for a month, but the museum had a lot of success and has been in Houston for over 2 years. The Color Factory wants to spark curiosity, discovery and play.
Ticket price:
– General admission adult: € 31,80
– General admission kids (ages 3-12): € 25,40
https://www.instagram.com/p/B6PIszDhWxH/
The Dessert Museum – Manilla
This museum in the Philippines is completely focussed on all kinds of desserts. Its 8 rooms take you on an adventure where you have to slide, jump, play and jump through the museum. Every room has samples of desserts that fit the themed room and give fun facts about each dessert. Follow the Candy Rabbits through the Donut Hole or slip down a sprinkle slide. You can go Cotton Candy Picking in the sweetened forest or follow the Candy Cane Groves path!
Ticket price:
Online: € 12,50
At the door: € 14,30
https://www.instagram.com/p/B0pN2N-pizS/
The Sweet Art Museum – Lisbon
Say yes to happiness by going to The Sweet Art Museum in Lisbon. If you've ever dreamed of going back to your childhood, The SAM is definitely the place to visit. Their goal is to awaken your imagination, to cultivate happiness, to share good memories with the world (aka your best photos) and to make the world an even sweeter place. You can dive into a pool of marshmallows, hang out with huge candy bears or pose with some pink donuts.
Ticket price:
Children under 4: free
General admission: € 20,00
+65 and reduced mobility: € 15,00
https://www.instagram.com/p/B4hwm8XHEO9/
Selfie Factory – London
The Selfie Factory was made for taking pictures of yourself and your friends to up your Instagram game. The museum has a giant ball pit room to get lost in, a doughnut wall and even a confetti cove. Definitely worth the visit!
Ticket price:
General admission: € 11,70
Children under 5: € 5,80
Unlimited day pass: € 23,30
Unlimited day pass child under 5: € 11,70
https://www.instagram.com/p/B5PvLCRluhv/
Rosé Wine Mansion – Kuala Lumpur
The Rosé Wine Mansion is every rosé lover's dream. It's a wine bar, amusement park and museum of science for wine all in one! Learning about wine could and should be fun, according to the makers of the Mansion. You can play around and have fun, but still learn about the awesome pink drink. If you're visiting Kuala Lumpur, don't forget to make a stop here!
Ticket price:
General admission: € 40,90
Happy hour: € 31,80
https://www.instagram.com/p/B6HWhjbjRBn/
The Happy Place – Los Angeles
The Happy Place has spread out to Los Angeles, Chicago, Toronto, Boston, Las Vegas, and Philly. The museum was created to be a special place where anyone who walks in, is surrounded by all things happy. Dance in the middle of the world's largest indoor Confetti Dome, jump off a rainbow into a pot op happiness or pose inside a rubber ducky bathtub. They've got it all in The Happy Place.
Ticket price:
General admission adult: € 31,80
General admission child (ages 4-12): € 25,50
https://www.instagram.com/p/B2fdF76gcLf/
Text:  © Janne Schellingen, Photo:  © Franceska Van Malderen