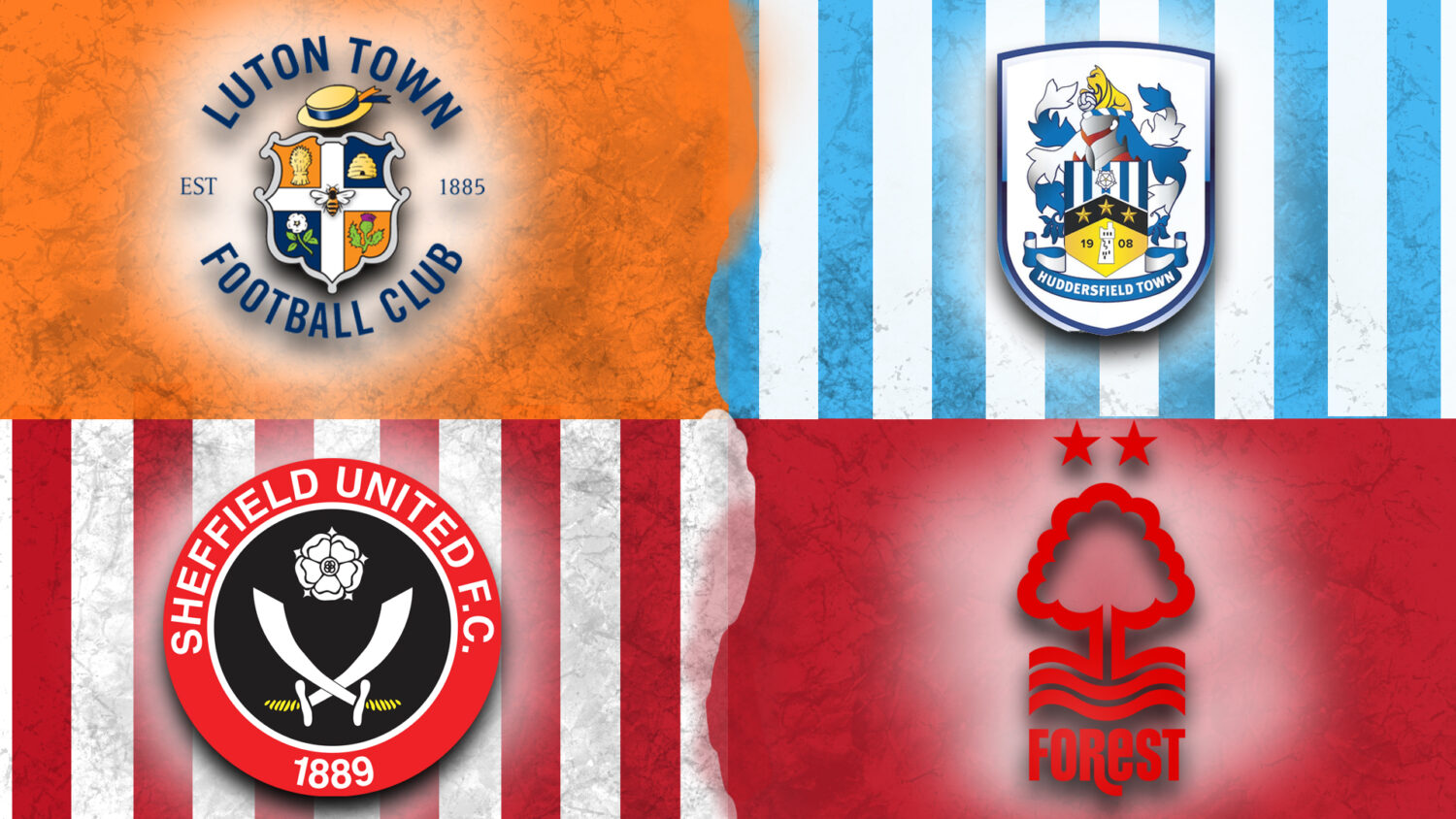 'The richest game in football', who will win €235 million?
The EFL Championship playoff final has become known as the most lucrative football match in recent years. According to accounting organisation Deloitte, the club that manages to secure promotion to the Premier League, England's top-flight division, will approximately earn a sum between €158 million and €311 million. But as reported by American Media & News company The Sporting News the minimum figure could be closer to €235 million for this year's winner.
With the amount of money involved, the Championship playoffs provide some of the most exciting matches in football. Four teams are fighting for promotion who will each play two semi-finals and the winner of those will reach the final.
The underdogs
The first semi-final is between Luton Town and Huddersfield Town. The first game on Friday the 13th of May ended in a 1-1 draw. Brad Barber runs a Huddersfield Town fan channel on YouTube. He sees his team as underdogs but says that The Terriers should not be underestimated. 'Nottingham Forest and Sheffield United are the favourites, but every team deserves to be in the playoffs. I think this is our best chance of promoting to the Premier League for the next few years.'
Sky Sports journalist Dan Long is impressed how Huddersfield have transformed themselves into a promotion-chasing team. 'They finished 18th and 20th in the previous two seasons. They have upset the odds this year and managed to finish third in the league. They've also only lost two of their last 26 league games.'
Dit bericht op Instagram bekijken
The club that surprises everyone
Luton Town has been a team that has surprised many. They've only spent €1.8 million in transfer fees to establish their squad. Fulham and Bournemouth, teams that have both secured promotion to the Premier League already, spent respectively €184.9 million and €146.3 million on their squads. In 2014 The Hatters were still playing in the fifth division of English football. Since then they've made a remarkable run to fight their way up the leagues and are now hoping for a return to the English top-flight for the first time since 1992. 'Their home form has been vital, losing just four of their 23 games there. But with the greatest respect, they are punching above their weight and the adrenaline of being able to do that at this stage of the season will no doubt be giving them an extra boost', says Long.
Dit bericht op Instagram bekijken
Former European champions
The second semi-final is between Sheffield United and Nottingham Forest. The first game on Saturday the 14th of May ended in a 1-2 win for Nottingham. David Radford runs a Nottingham Forest fan channel on YouTube and is feeling optimistic. 'The general feeling around Forest is very positive. Even some of our older fans are saying they've never felt the club as united as they are right now. What our manager Steve Cooper has done has been remarkable. He's given a group of talented players the confidence and correct mentality to get us fighting for promotion.'
Dit bericht op Instagram bekijken
In the late 1970s and early 1980s, Nottingham Forest enjoyed a very successful period becoming champions of England once and winning the European Cup, nowadays known as the Champions League, twice. Since 1999 the club hasn't played in the Premier League, but journalist Long sees them as favourites for promotion. 'It's crazy to think that Forest were bottom of the Championship mid-September. Since Cooper came in as a manager they've been ruthless in their pursuit of promotion. They have the ability to blow teams away and not concede many goals.'
Quick return
Football journalist Dan Long believes that the biggest strength of Sheffield United is their recent experience in the Premier League. 'Sheffield United relegated last season and their squad consists of a lot of players with Premier League experience. The Blades started the season poorly, but since manager Paul Heckingbottom took over things changed. He brought Sheffield's principles back, including the back three and overlapping centre-backs that they have become synonymous with in recent years.'
Dit bericht op Instagram bekijken
The schedule
Semi-final A: 13th of May: Luton Town – Huddersfield Town 1-1
Semi-final A: 16th of May: Huddersfield Town – Luton Town 1-0
Semi-final B: 14th of May: Sheffield United – Nottingham Forest 1-2
Semi-final B: 17th of May: Nottingham Forest* – Sheffield United 1-2
Final 29th of May: Huddersfield Town – Nottingham Forest
Text: Rik Tuinstra, final editor: Lukas Emmerechts
Photo: Rik Tuinstra