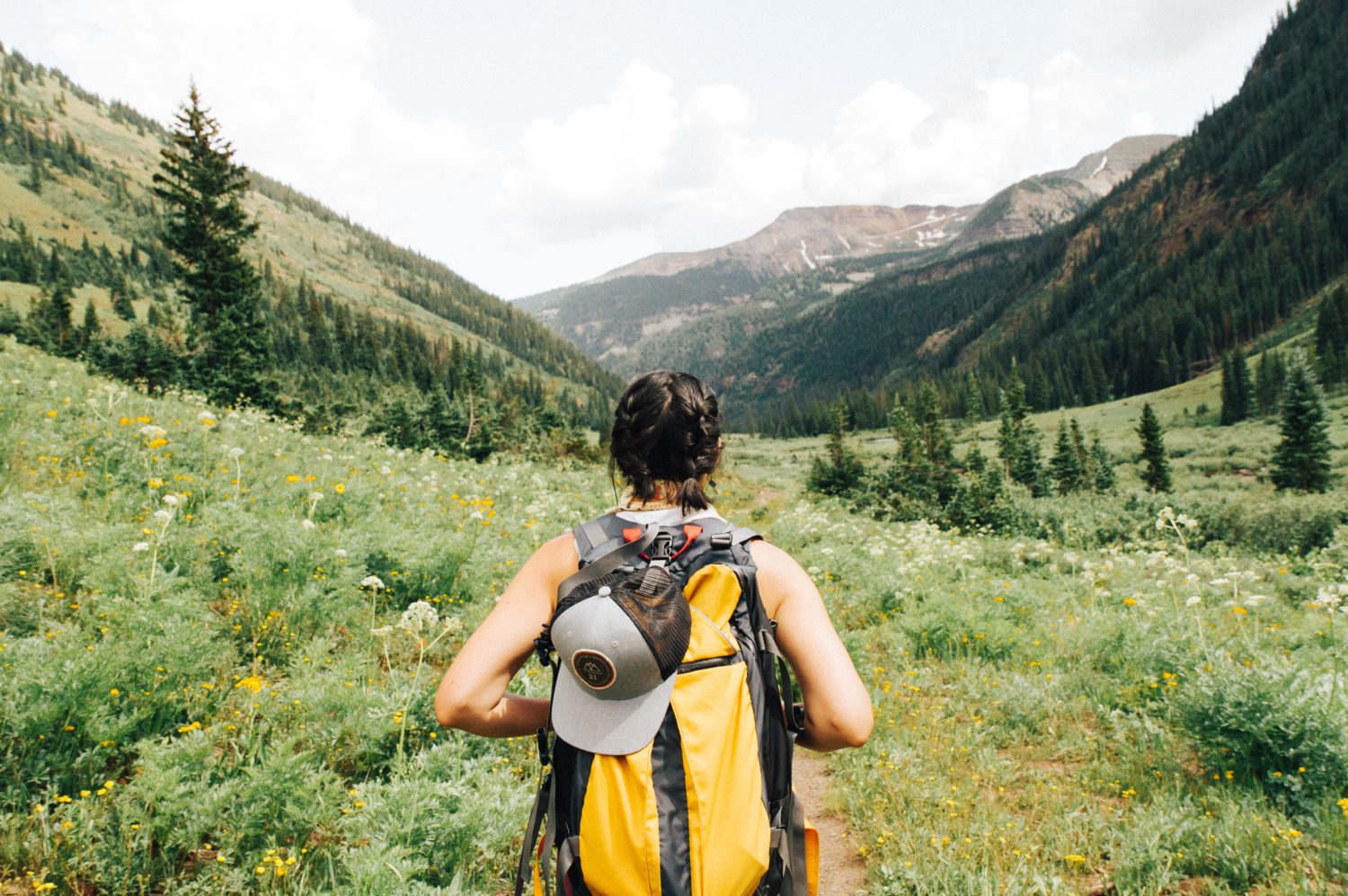 Why more women travel solo each year: 'I immerse myself in the country and feel extremely liberated'
Solo travel is becoming increasingly popular according to the recent study by Canadian operator Condor Ferries. Making up an incredible 11% of the total travel market, the idea of discovering the world on your own has captured many hearts over the past ten years. Women especially lead the way with this new trend.
If you imagine women as too afraid to step into the world on their own, you might want to get rid of that distorted image. In fact, women are currently dominating the growing group of solo travelers – 11% of the total travel market – with 84% of overall market bookings. That is a conclusion of Condor Ferries, the Guernsey operator of ferry services and carrier of over one million passengers every year.
However, it has been the case for some time now that women especially are leading the way with solo travel. According to a 2014 infographic of the Canadian tour operator G Adventures, 65% of all solo travelers traveling with the company are women. 'A positive evolution,' acknowledges Liesbeth Rasker, a solo traveler from Amsterdam and author of solo travel books. 'Women may have long thought that they couldn't travel alone, but that is finally changing because traveling becomes easier and more accessible,' Rasker explains. Ever since her first solo trip to Mongolia in 2012, the Dutch globetrotter has been discovering the world on her own as well.
Leaving the bubble 
Even the hearts of Belgian travelers are beating faster from the idea of exploring countries solo. Aylin Koksal belongs to that group. The 24-year-old journalist with Turkish and Greek roots discovered her passion for solo travel during a heartbreak last spring. 'At that time, it felt as if everything didn't go as I expected or wanted,' Koksal explains. 'That's when I decided to take a leave from work and go to Portugal for a week. I was starting to feel better because of the lovely people around me, the music in the streets and the delicious food. Portugal soon became a second home to me.'
Even after breaking her leg during a solo trip to Crete in October, Koksal keeps enjoying adventures on her own. Koksal says: 'I won't deny there are disadvantages to traveling alone from time to time. If you end up in a car accident like me, it's scary to not have anyone with you. However, it's nice to dare leave your bubble, meet new people and really enjoy the moment. I believe you only experience that if you really travel alone.'
Liberated feeling
The travel jitters also got hold of 22-year old Anaïs Skoutariotis, who left Belgium behind for a new home in Lisbon and a fresh start as a sales and reservation specialist at Teleperformance Portugal. 'I always had a passion for traveling and even worked as a stewardess for TUI, but I discovered my love for traveling solo only last year,' Skoutariotis says.
'After I passed the exams of my communication management studies, I felt the urge to travel to Malta. My friends were unsure if they would come along, so I decided to go alone. I enjoyed fully immersing myself in the country and felt extremely liberated.' With her thoughts focused on the Maldives and Brazil, Skoutariotis continues to plan solo travel in the future.
Born solo traveler
Although women traveling solo is a growing trend now, 23-year-old Aylin Emanetoglu from Germany started when she was just a baby. 'When I was about two years old, my Turkish parents put me on the plane to visit our family in Turkey,' Emanetoglu explains. 'Most of the time, they couldn't come along right away so they left me with staff on the plane who took care of me and the other children who traveled alone. This happened every summer until I was 12 years old and it didn't feel strange or unsafe at all.'
As the born solo traveler she is, Emanetoglu has been on many journeys already. Besides Germany and Turkey, the young globetrotter moved to Brussels for her studies at KU Leuven and made city trips to the Netherlands, France, Italy, Spain, Finland, and even Morocco on her own. With Egypt as her next travel destination, Aylin is one of the many women who will continue solo travel in the coming years.
Text: Giulia Latinne, photo: © Holly Mandarich (Unsplash)