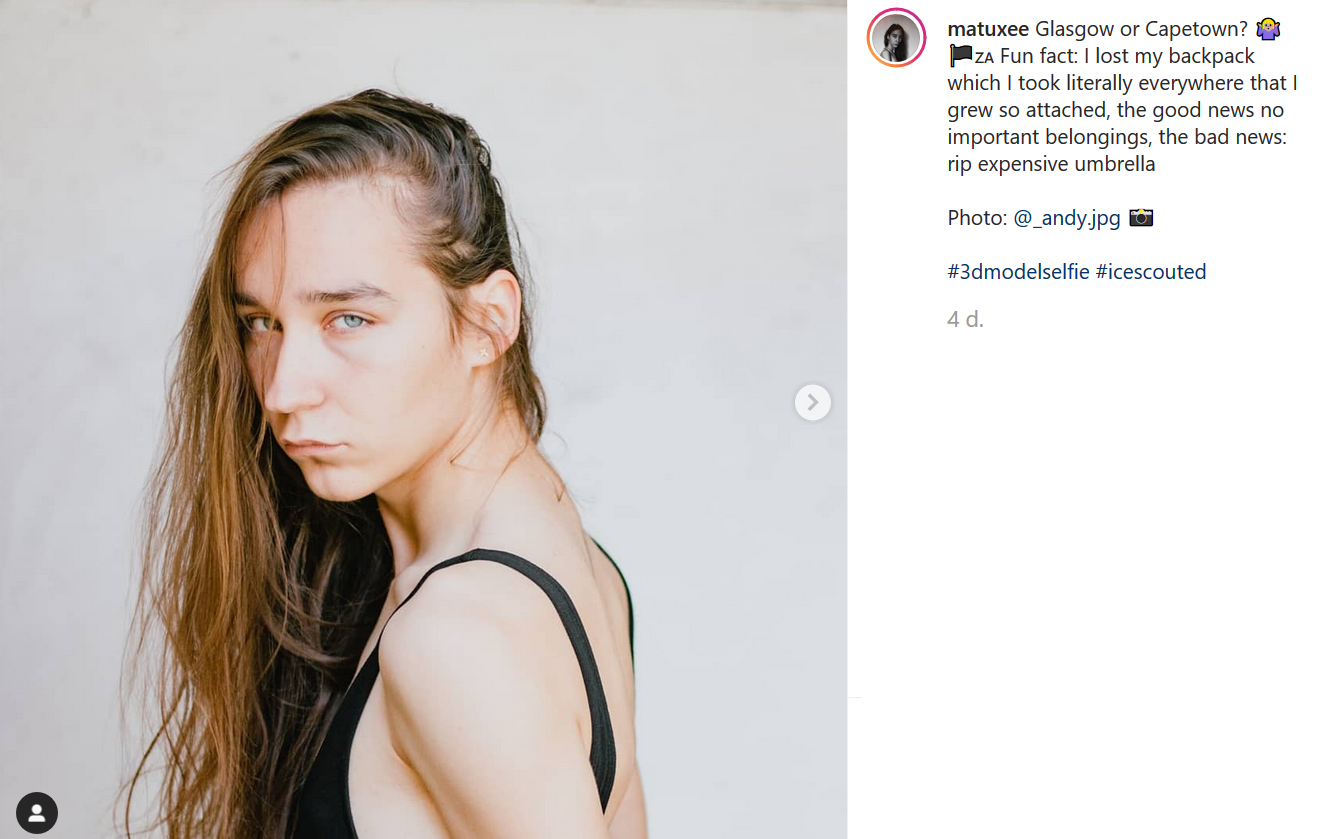 Moving abroad and starting a career as a model, Matas Katinas (20): 'I was completely isolated and almost felt like a schizophrenic'
Only twenty years old and already living by himself in a foreign country. Matas Katinas grew up in Lithuania but moved to Scotland after graduating in 2018. Since then he had a turbulent trail with ups and downs trying to make his way in the modelling world. 'Modelling really helped me through life'.
Matas Katinas came to Scotland by accident. 'I wanted to surprise a friend who was going to study in Scotland. While she was still in Lithuania, I took off. But the next day I found out she wasn't coming anymore. Luckily I had a friend who lived in Scotland so I could stay with her for a while.'
'The first months were really hard', Matas continued. 'I was all alone, didn't know anybody and I could not understand the people. I always thought I understood English quite well, but then I came to Scotland. With that accent. It was just impossible for me to engage.'

Bad place
The friend Matas Katinas was living with, told him a modelling agency was interested in him. He signed a contract but no jobs were coming in. 'At that time I was also working in a potato factory, lifting bags of 20 kilos for eight continuous hours. I felt miserable, was constantly crying and shaking and sometimes I even heard noises in my head. That was when I realized what depression felt like.'
The reason why his modelling career didn't take off was the difference between the UK and Lithuania: 'The UK has a divergent image of fashion. They have this weird advertorial aesthetic, more extravagant and experimental look. While in Lithuania it's more simple and a lot of nature in fashion. So I had to completely redo my portfolio.'
'I cannot imagine where I would be in terms of myself and my mental health if it wasn't for modelling'
After struggling through a hard time, Matas finally opened up about his feelings when his manager asked him how he was doing. 'That was my breaking point. I started crying and told her everything.' Giving him some lifesaving advice, Matas decided to get out of the negative vibe.
'I cannot imagine where I would be in terms of myself and my mental health if it wasn't for modelling. And my mom', he adds. During the summer Matas had a lot of shootings and got into Picton Magazine and was featured in Vogue Italia. 'My career finally took off. I was doing lots of collaborations and tried to network.'
Androgyny
In Lithuania Matas was a shy introverted person. He used to describe his style as androgynous. Having the physical characteristics of both sexes. 'But that doesn't define me as a human being. It doesn't define my sexuality or gender overall.'
Right now he focuses on the things he likes and tries to experiment. 'I really dig this sort of weird stuff. For example, I did a photoshoot which involved a lot of glitter. It took me about three weeks to get rid of all the glitter. But the photos turned out so amazing.'
If he is happy? 'I could say I'm happy 80% of the time. There will always be rough moments, but they come and go. I learned people are not going to bite you. And modelling helped me to be more confident and get out there.'
Are you planning on moving abroad? Or just curious about different cultures? Our team from Being Away From Home will tackle some interesting articles for international students. Check our previous article: Being homesick: 'Don't remind me of the stuff back home, because I really miss that a lot'

Text: ©Jorien Deridder & Dorien Ceulemans
Photos: Instagram Matas Katinas