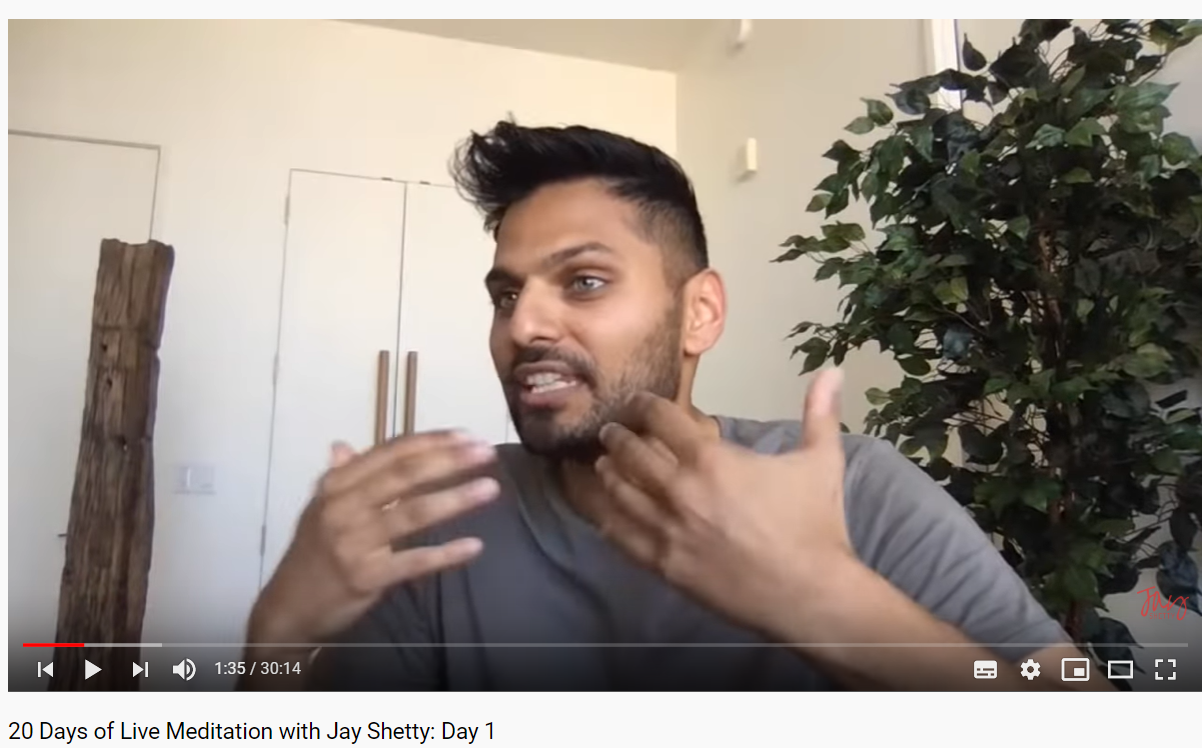 Purpose coach Jay Shetty: 'Our peace is within our power'
Join the thousands of people who are meditating live for 20 days with former monk and award-winning content creator Jay Shetty.
Are you seeking balance, stillness and peace during this unprecedented time? Meditation could be your route to solace. Guided by the internationally viral purpose coach, wisdom content creator, and former monk Jay Shetty 20 days of Live meditation is reaching thousands of people across the globe through Youtube, Instagram and Facebook via live streams.
Streaming Live:

9:30am PT / 12:30pm ET / 4:30pm UK / 10:00pm India

20 Minutes Daily, 20 Days, 20th March: Day 1
During the first live stream on 20th March Jay said: 'Our peace is within our power. I want to create a moment of pause, a moment of calm and a moment for less baggage in your mind to help us access peace. You are not alone. Even if you are alone in your apartment, you are not alone. This is a shared experience and shared energy that everyone is going to feel.'
Immediate benefits
He pointed out how meditation is scientifically proven to benefit the mind by reducing anxiety and pressure. The former monk went on to explain how some of the benefits will be felt immediately during and after participation: 'If you have never done it before, you have nothing to be afraid about. I'm sending love to each and every one of you.'
Catch up on previous live streams on YouTube at Jay Shetty
Text: Sara-Jane Vanstone, picture © Jay Shetty