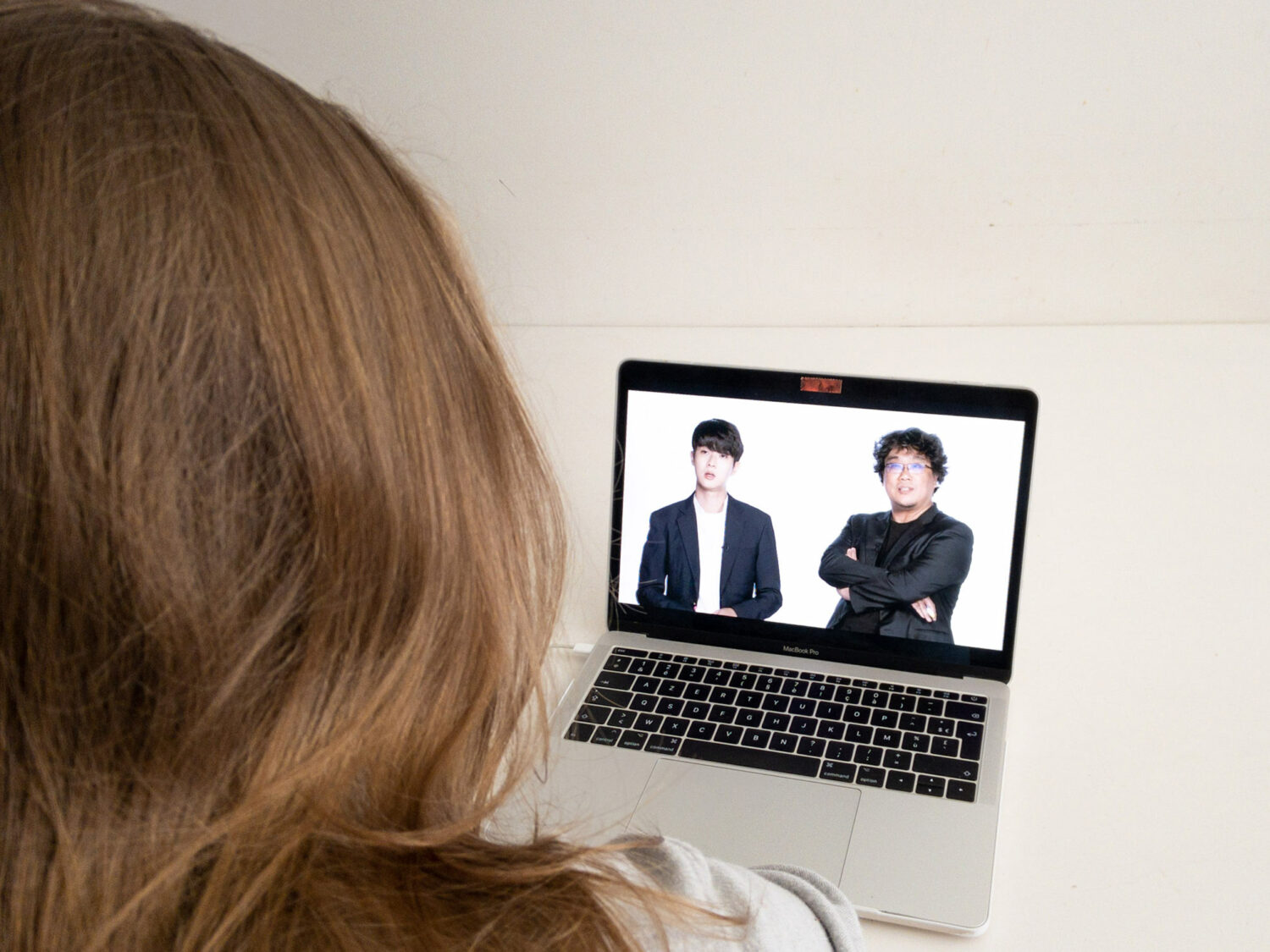 10 YouTube series to binge during the coronavirus lockdown (2)
Week four of the lockdown: it's starting to feel like an apocalypse, time is non-existent and the supplies of binging materials are running low. Last week, we shared 10 YouTube series to binge but just in case you already went through them, here are 10 more. 
Spill Your Guts or Fill Your Guts
Let's start with a banger: Spill Your Guts or Fill Your Guts has celebrities sitting at a round table filled with disgustingly edible 'food' like bull penis, bird saliva and pork meat jelly just to name a few. Each celeb gets asked a very tough and often personal question, they either answer it or eat something from the table which has been chosen for them. Let's just say the puke bucket is never far off.

Notes on a Scene
For all those movie buffs out there, Notes on a Scene is definitely something you'll be interested in. Vanity Fair lets directors explain famous scenes from their equally famous movies. It offers an interesting look at all the hard work that goes into just one scene, how the camera is set up and which story they wanted to ultimately convey.

My Journey To Zero Waste
Especially these last two years, the environment and the impact we have on it has been discussed a lot in the media. Living with zero waste has become increasingly popular but it can be quite daunting to start your zero-waste journey. In My Journey To Zero Waste, Joyce is trying to go as zero waste as possible with the help of her eco-conscious friend. It's a lot easier to reduce your waste and this series can give you some great ideas.

Kids Ask Difficult Questions
We all know that kids love asking uncomfortable questions and they get away with it too. Damn you, cuteness factor. Well, BBC Radio 1 noticed that too and decided to make a segment out of it. In Kids Ask Difficult Questions, celebrities are subjected to some difficult or weird questions asked by adorably sounding little kids.

I Draw, You Cook
In I Draw, You Cook a child draws their absolute favorite meal (it doesn't even have to exist) and two chefs have to try and recreate it while competing. Children have a very active imagination, so the stuff they come up with is not easy to just cook up. There's a lot of creativity involved in the process and has some stellar results.

OMG We're Coming Over!
In OMG We're Coming Over!, two YouTubers named Mr. Kate and Joey give a makeover to rooms in YouTubers' houses. Think Jeffree Star, Liza Koshy and James Charles among others. Who doesn't love a good before-and-after moment?

Time To Cook
In Time To Cook, a chef makes one dish in three different ways duration-wise. One that takes a couple of minutes, one that takes about 45 minutes or a couple of hours and one that takes a couple more hours or even days. Yes, there are apparently dishes that take days to make. This is definitely your kind of show if you want to be really hungry for some delicious-looking chocolate chip cookies.

Tiny Desk Concerts
Tiny Desk Concerts is as weird as it sounds; it's a concert given at a tiny desk. Musicians like Lizzo, Harry Styles and Tyler, The Creator have all given tiny desk concerts. It's a very weird concept but if you're up for a 20-minute concert in an office setting this one is for you.

BuzzFeed Unsolved: Supernatural
Two guys, ghost hunting and a whole lot of history that's the premise of BuzzFeed Unsolved: Supernatural. Two guys are hunting for some ghosts to try and prove once and for all that the supernatural does exist. While looking for places that might have a presence of the supernatural, they revisit the history by going to the supposedly haunted places.

Hot Ones
Who doesn't love watching celebrities squirm in their seats? Well, good news because Hot Ones gives you just that. Famous people are getting interviewed while eating increasingly hotter chicken wings. Not hot as in warm, but hot as in spicy. Towards the end, they even put an extra dab of hot sauce on the chicken wing. Literally named "the last dab", the sauce is good for 3,3 million on the scale of Scoville, the measurement of hotness. If you love uncomfortably sweaty celebs and some amazing interview questions, then Hot Ones is the one for you.