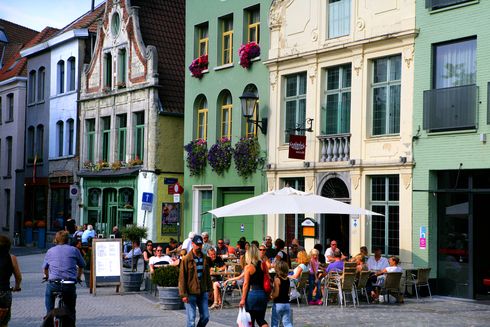 Mechelen getting ready for a corona proof winter
The corona virus still hasn't disappeared, and more and more COVID-19 cases are being confirmed. As corona measures are being tightened, the city administration of Stad Mechelen has come up with an idea to make the hospitality industry survive the winter.
The measures that were taken during the summer – Keeping a distance, limited amount of people per table, circulation plans etc. – were easy to follow as the hospitality industry was able to move parts of their clientele to a terrace. This won't be as easy during wintertime. Not all restaurants and pubs have enough space inside to receive clients safely. For that reason, Stad Mechelen will be helping the local hospitality sector.
'The corona virus has had a huge negative impact on the local hospitality sector. Since the corona measures are being tightened, we cannot leave the local hospitality sector in the lurch.' – Greet Geypen alderman of Economics of Mechelen.
Supporting locals
Stad Mechelen will supply the local restaurants and bars with heating elements, heating in parasols, blankets, heated cushions and so on and so forth. They will also try to mobilise territory for those who do not have enough space to provide or expand their terrace.
Text: Claire Gevers, photo: ©Pinterest