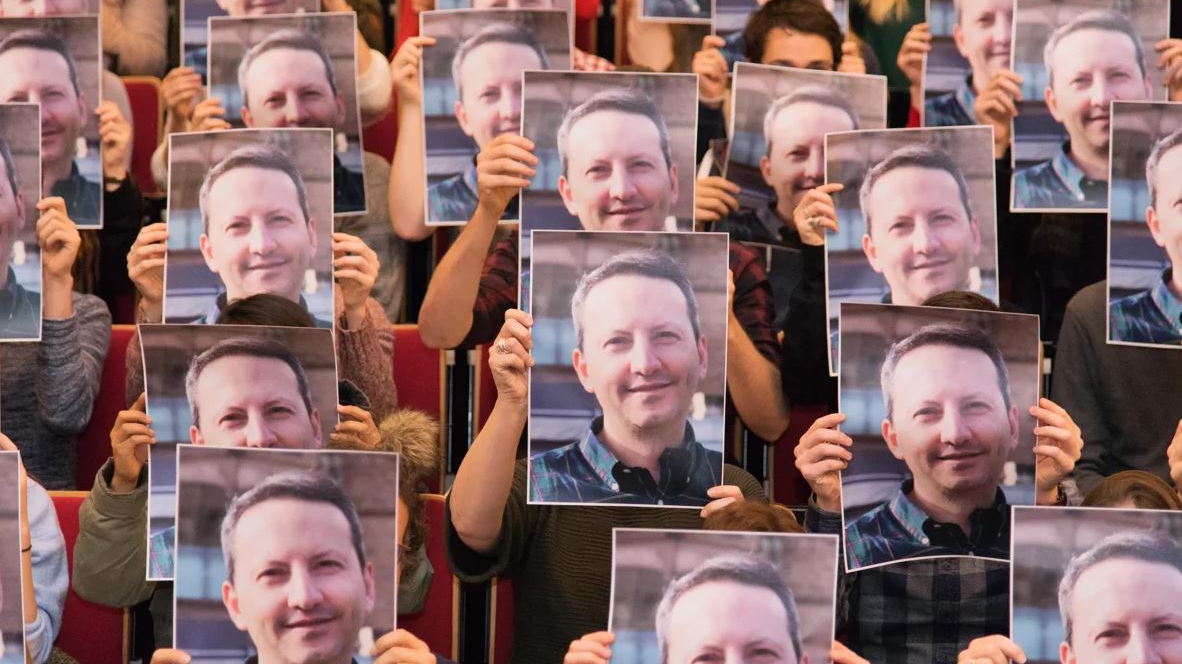 Follow-up: Professor Djalali's fate is not determined yet
The fate of the Iranian-Swedish professor Djalali has not yet been decided. The professor is accused of espionage and the murder of two Iranian nuclear scientists. After a mock trial he was sentenced to death. The feared execution has been postponed. There are strong suspicions that Iran is insisting on an exchange of prisoners with an Iranian diplomat who is serving a sentence in Belgium.
Continuing demand for freedom
Various organisations continue to work for Professor Djalali's release. The actions of Amnesty International are still ongoing. The political authorities, too, are still working hard on the sensitive issue.  
Elke Pattyn, spokeswoman for Foreign Minister Wilmès (Francophone liberal), confirmed that talks were in  progress. 'The conversation between Foreign Minister Wilmès and her Iranian colleague Zarif has indeed taken place. Belgium reaffirmed its principled opposition to the death penalty and called on Iran not to carry it out in Mr Djalali's case.' 
Prisoner exchange
Djalali was put in solitary confinement on November 25th. It was thought that he would later be transported to the prison where the execution would be carried out. Amnesty International however, announced that Professor Djalali would not be transferred after all and that the execution would be postponed. Rector Caroline Pauwels from the Free University of Brussels reacted relieved but still anxious in a press release. 'This is a great relief and gives hope. Our joint actions are clearly having an effect, but the danger remains. At the same time, it is a sign to maintain and perhaps increase our commitment. We must persevere.' 
At the diplomatic, virtual conference Mediterranean Dialogues 2020, the Minister of Foreign Affairs of Iran, Zarif, hinted at a possible exchange of prisoners.  'We are prepared to exchange prisoners. We can do that from tomorrow, we can do it today'. It is suspected that this message might refer to the case of Professor Djalali.
There are also suspicions that the growing threat of Djalali's execution would be a means of exerting pressure to convince the Belgian government to make an actual exchange. Currently, an Iranian diplomat, Assadollah Assadi, is serving a 20-year sentence in Belgium.  He was convicted here on 30 november in Antwerp for his involvement  in a terrorist plot on opponents of the Iranian regime in Paris.
Text: Jef Nuytemans, picture: Amnesty International