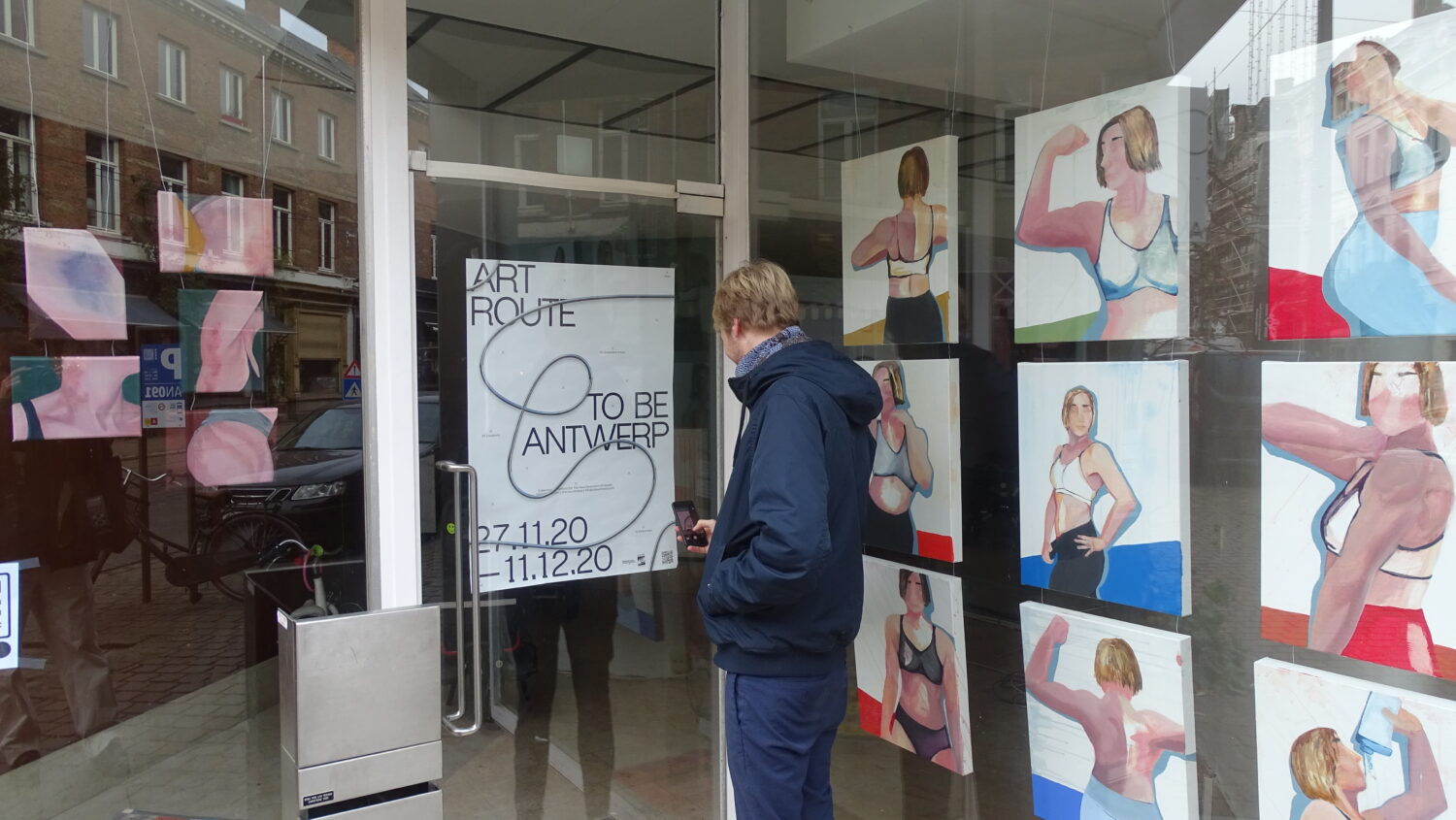 To Be Antwerp zet jonge kunstenaars op bijzondere manier in de kijker
Voor heel wat jonge, pas afgestudeerde kunstenaars is 2020 een jaar om snel te vergeten. Omwille van de coronacrisis was het minder eenvoudig om hun werk aan de buitenwereld te tonen en zagen ze heel wat kansen verloren gaan. De Antwerpse vzw To Be organiseerde daarom de Window Art Route.
Op 27 november startte in de Antwerpse theaterbuurt en op en rond de Mechelsesteenweg To Be Antwerp. Verspreid over 36 locaties, allemaal netjes gedocumenteerd in een wandelroute, kregen 50 pas afgestudeerde kunstenaars van de Koninklijke Academie voor Schone Kunsten Antwerpen en de Sint Lucas School of Arts Antwerpen de kans om hun werk ten toon te stellen.
Ondanks de coronacrisis kon de vijfde editie toch plaatsvinden. De pandemie zorgde er wel voor dat de organisatie de nodige maatregelen moest treffen om alles op een veilige manier te laten verlopen. Bezoekers kunnen daarom de geselecteerde werken en performance acts bekijken in de etalages van galerijen, winkels en cafés, die tijdelijk omgebouwd werden tot expositieruimtes.
To Be Antwerp loopt nog tot 11 december en de inkom is gratis.
Tekst & foto: © Laurens Van Aert