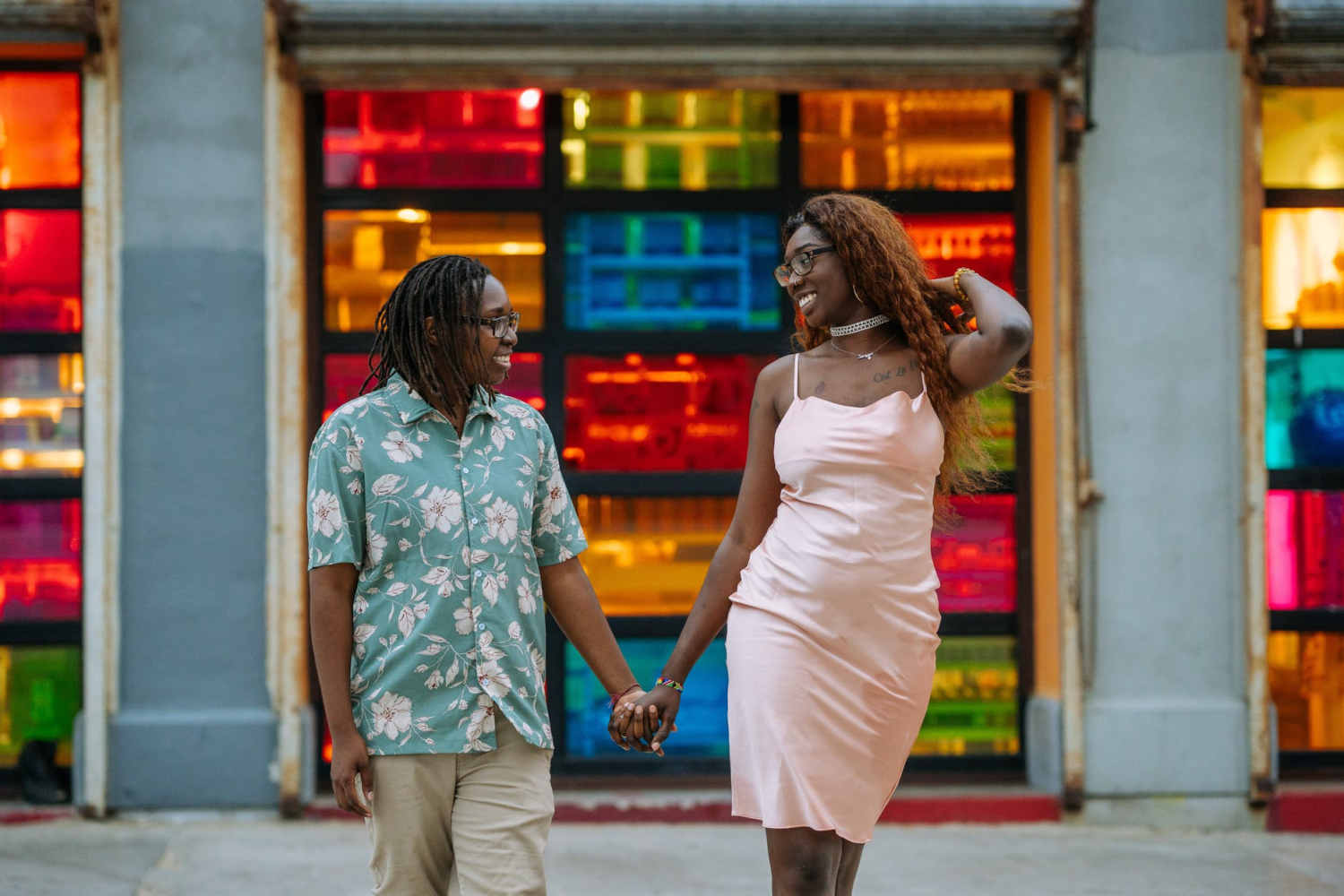 A Belgian tribute to Black History Month 2021
Did you know that Black History Month in Belgium is celebrated each year in March? Let's take a look at a Belgian tribute to this year's Black History Month. Black History month annually honours black culture and aims to conserve and promote cultural diversity. Uwera Franckaerts' and Kyeiwaa Ansa want to showcase with their life stories the resilience of the Black community and pay homage to this year's Black History Month celebration.
Black History Month (BHM) annually commemorates the past and present toughness and greatness of the black community. People from different backgrounds and origins come together and try to change the way the black community remembers the past and looks to the future.  Through group conversations, sharing stories, holding lectures, watching films, internal debate, performances and exhibitions black people aim to broaden and create a more genuine recount of their shared history. Every type of black person is included and connected through differences each and every person share and acknowledge. Each person's history promotes cultural diversity and embodies the right to culture for everyone in the Black Community. Uwera Franckaerts and Kyeiwaa Ansa wanted to share their stories in honour of BHM to inspire black people worldwide and raise awareness of this yearly event.
Raised in Belgium but rooted in Ghana
Kyeiwaa Ansa is a 22-year old international Business student. She lives in Mortsel, Antwerp, and is also co-founder of her own project REVELATION. For the time being she's doing her last year's marketing internship in Mechelen and is focused on self-development and self-love. During the COVID-19 lockdowns Kyeiwaa has taken a journey within herself trying to find who she really is. She decided to detox from social media and started reconsidering her relationships with the people closest to her. Through this journey she learned to set personal boundaries and standards while constantly maintaining a level of self-respect.
Kyeiwaa has Ghanaian roots and grew up in Mortsel, Antwerp. Her parents are originally from Ghana and moved to Belgium before Kyeiwaa was born. Growing up she did not come into contact with black people, because she was the only black pupil in school. Church was the only place where she met black people. She didn't really feel targeted or worse because she was the only black pupil at her school. Through the news feeds of Black Lives Matter did she really understand how different her life is, just because of her skin colour. Kyeiwaa actively started meeting black people when she started studying at University College Antwerp. It was during this period that she acknowledged the fact that she was a black person. Immediately she was confronted with the active stigma in black communities: every black person is differentiated based on their skin tone, dark-skinned women are ugly without make-up and look like men, etc. To learn and face the issues in the black community she made it a personal interest to learn as much as she can about the black community and its history.
Kyeiwaa started project REVELATION with her friend Daizy to demonstrate a new awareness to clothing. They want to showcase the message behind each piece of clothing and outfit. The message has lessened due to the current phenomenon Fast Fashion. Through their perspective of prioritising the clothing brand's collection and its underlying message they aim to create a platform that is accessible to everyone. In 2020 she had her first Revelation fashion show, but due to COVID-19 all future life events were indefinitely put on hold. Revelation has its own Instagram page and plans to hold future online and life events.
Helping adopted people find their roots in Rwanda
Uwera Franckaerts (31) works as a social worker at the Atlas, Intergratie & Inburgering in Antwerp and continues to guide and support Rwandan people in her spare time through Rwanda en Zoveel Meer. This is a Belgian organization advocating for the rights of adoptees and is founded by Rwandan adoptees. Uwera grew up believing she was adopted from Rwanda, but later found out the truth behind her adoption agency, which changed her life forever. 'They promised my mother a better future for her child, but ended up taking me away and that was the last time I saw her,' explains Uwera. Her childhood consisted of navigating through life as a black child in a white environment. She started questioning her identity and background during her teenage years. This started the search for her biological parents, but she soon realized it would not be easy, as her adoption agency Zonder Grenzen refused to cooperate. 'We arranged a trip to Rwanda through my adoption agency, I got to meet my mother and learned the truth about my past,' shares Uwera.
Following her trip to Rwanda, Uwera and her friend Nira searched for other people who were taken from their parents or had to leave their family. This is how Rwanda en Zoveel Meer was founded ten years ago. 'I wanted to make a safe space for Rwandan adoptees to meet up, bond over our experiences and seek comfort through each other,' emphasizes Uwera. Now Rwanda en Zoveel Meer has expanded to an advocacy group to which adoptees can turn for advice on their own search for their biological family. Since last year they started holding projects to raise awareness about adoption. Last year, they held an exposition visualizing adoption and its hardships in collaboration with Black History Month Belgium.
During Black History Month, Rwanda en Zoveel Meer will be releasing a four-part series called Table Talk on Black History Month Belgium's YouTube channel. Rwandan adoptees from different generations are invited to discuss recording black history and their personal experience concerning their own black history. The series will be aired weekly. Kyeiwaa is going to join some BHM events and will be exploring and discussing the issues concerning the black community with her family. She herself thinks of contributing to BHM by writing an own poem.
Text: Christa Buki and Jellen Monsieur, photos: ©Kyeiwaa Ansa and ©Uwera Franckaerts