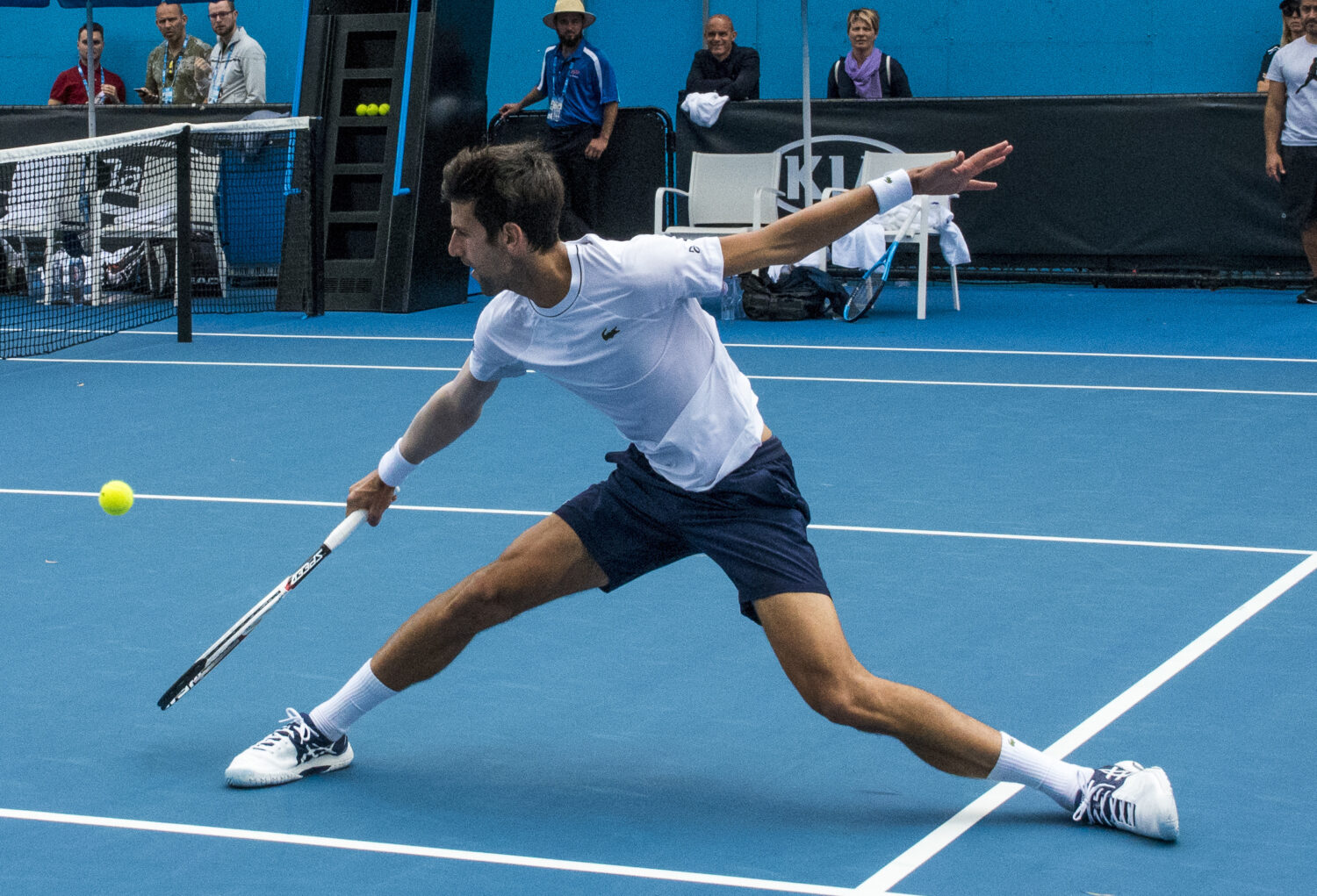 Andy Murray: 'Without hitting a line judge at US Open Djokovic would have 19 Grand Slam titles by now'
Did you know that Serbian tennis player Novak Djokovic could have had nineteen Grand Slam titles by now? Andy Murray, a Scottish tennis player said after the 2021 Australian Open final that if Djokovic had not gotten defaulted in his fourth-round match at last year's US Open, he would have had nineteen major trophies by now. The younger generation can't handle the pressure in big matches, says Andy Murray.
Murray expected a closer contest in the Australian Open final between the Serb Novak Djokovic and Russian tennis player Daniil Medvedev. Before the Australian open final in a press conference Medvedev had put all of the pressure on Djokovic. Djokovic had admitted that Medvedev was the man to beat in the final, being on a 20-match winning streak. But like Nadal and Federer, Djokovic is able to deliver his best tennis under pressure, unlike the younger generation, explained Murray.
Still a class above
Andy Murray: 'The big three: Djokovic, Nadal and Federer have dealt with pressure for over fifteen years now; they have much more experience than the next generation of players, like Medvedev, Thiem, Tsitsipas and Zverev. The big three are able to step up to the plate in tough moments during Grand Slam matches. The younger generation can't beat the big three when they are at their best. Dominic Thiem stole the 2020 US Open Grand Slam: if Djokovic had not hit a line judge, he would have won the American championships for a fourth time by now.'
Do you want to know more information about this article, go visit tennisworldusa.org or click this link.
Text: Jellen Monsieur, photo: Joshua Sadli from Melbourne, Australia, CC BY-SA 2.0