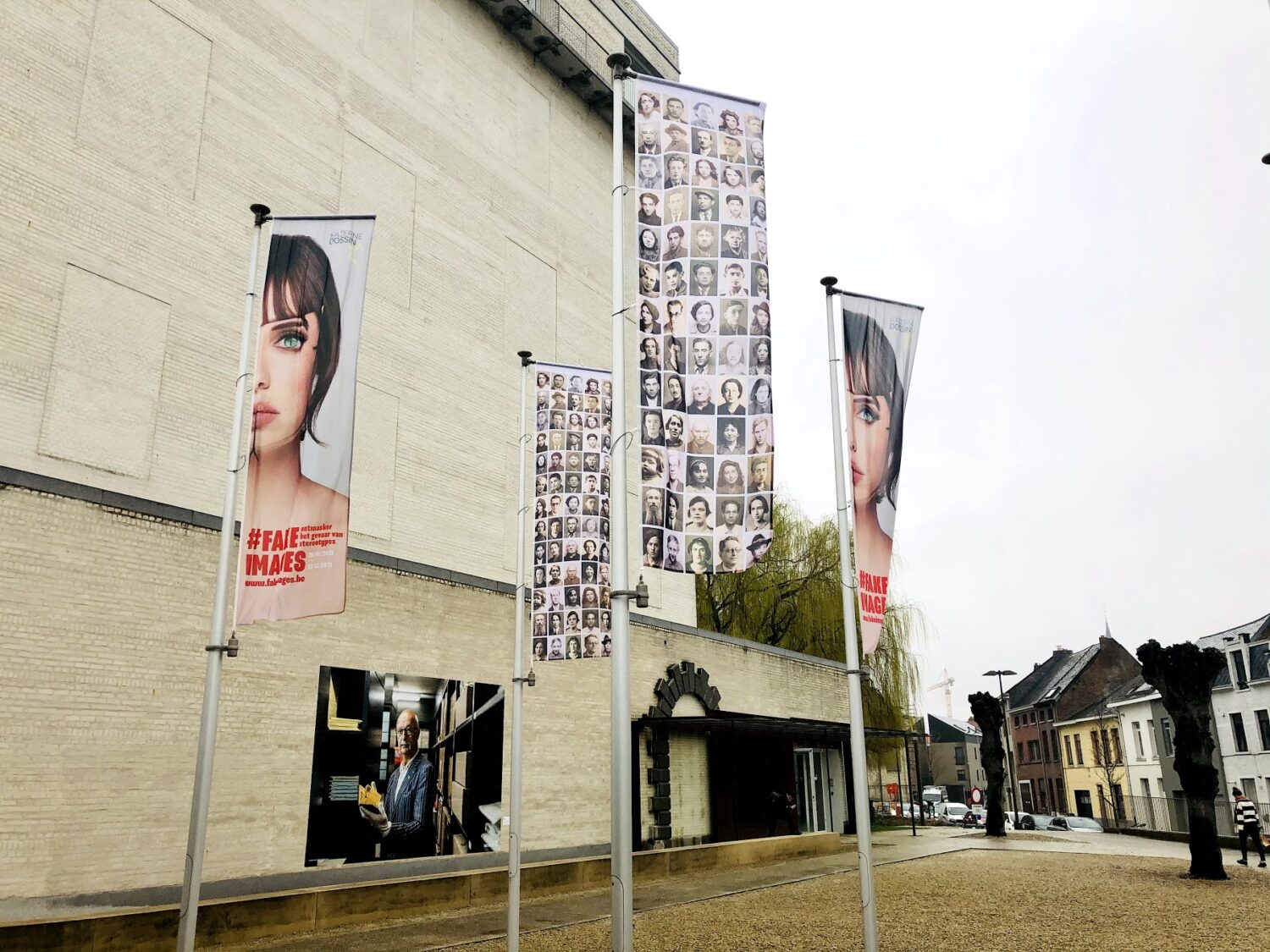 #FAKEIMAGES makes you think twice about 'the truth'
In the Kazerne Dossin Museum in Mechelen, the exhibition '#FakeImages' casts light on harmful images and news in our society. The display unmasks the dangers of meditated but also unintentional uses of stereotypes throughout modern history. Present also is the collection of Belgian Holocaust-survivor Arthur Langerman, who has compiled more than 8.000 posters to show the earnestness of antisemitism in Europe over the centuries. 
Antisemitism 
Antisemitism is a theme that has evolved since the 19th century from racism to hatred and fear against the Jews. Langerman's collection of antisemitic posters represent how the Jewish community was perceived as being threatening to society. The propaganda images were used to poison society with stereotypical preconceived thoughts and were the source of many conspiracy theories. 
Langerman emphasizes the importance of his collection on the website of #Fakeimages. "I wanted to understand what the Jews had done that was so wrong, for them to have been treated so cruelly. I wanted to understand why people nurtured such hatred for Jews."
The location of the '#Fakeimages' exhibition is not a coincidence. Kazerne Dossin is a former detention and deportation barrack where Jews and Romani were gathered before deportations to extermination camps. 
To laugh or not to laugh 
Further in the exhibition, visitors can explore the fine line between humour and discrimination. When is it inappropriate to share certain jokes or memes on social media? Is it ever appropriate? Through interactive installations, topics like these are brought to attention.
Bruno Neuville, a guide at The Kazerne Dossin Museum, believes that recognizing a stereotype is crucial to avoid making uninformed judgements. "Not recognizing stereotypes has the effect of an insidious poison that destroys your ability to make nuanced judgments." 
He also adds that being correctly informed about the past and your surroundings are the essential components to form an opinion. "Take your time, determine your viewpoint yourself. Be a pioneer for yourself and your fellow human beings, not a docile follower without perspective."
Exhibition #FakeImages will be running until December 7th, 2021 in Mechelen. Tickets are available via the website of the Kazerne Dossin. 
Text and image: Charlotte Ariën