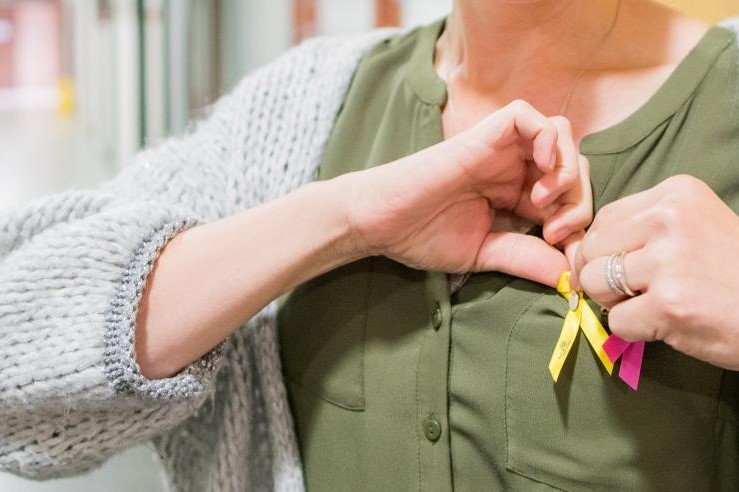 Hoe steun jij de Dag Tegen Kanker?
Op donderdag 21 oktober schenken we extra aandacht aan kankerpatiënten en hun naasten. Kom Op Tegen Kanker houdt deze derde donderdag van oktober steeds de Dag Tegen Kanker. De organisatie roept heel Vlaanderen op om samen kankerpatiënten, hun naasten en vrijwilligers een hart onder de riem te steken. 
Ook dit jaar kan jij je inzetten. Kom Op Tegen Kanker wil vandaag een gele golf door Vlaanderen sturen. Naast vandaag een geel lintje te dragen, kan je ook online de campagne steunen. Via de Instagrampagina van Kom Op Tegen Kanker kan je een virtueel lintje delen. Post het bericht of deel het op je verhaal samen met #dagtegenkanker en laat zo merken dat kankerpatiënten er niet alleen voor staan. 
Dit bericht op Instagram bekijken
Wil je een bepaalde persoon een hart onder de riem steken? Spreek dan een boodschap in of stuur een kaartje. Via deze tool kan je een berichtje sturen naar iemand die getroffen is door de ziekte, een zorgmedewerker of vrijwilliger. Ook via een postkaartje kan je je steun tonen. Maak hier een kaartje aan en laat deze gratis opsturen.
Tekst: Hanne Van Oeckel, eindredactie: Hanne Bral
Foto: © Kom op tegen Kanker