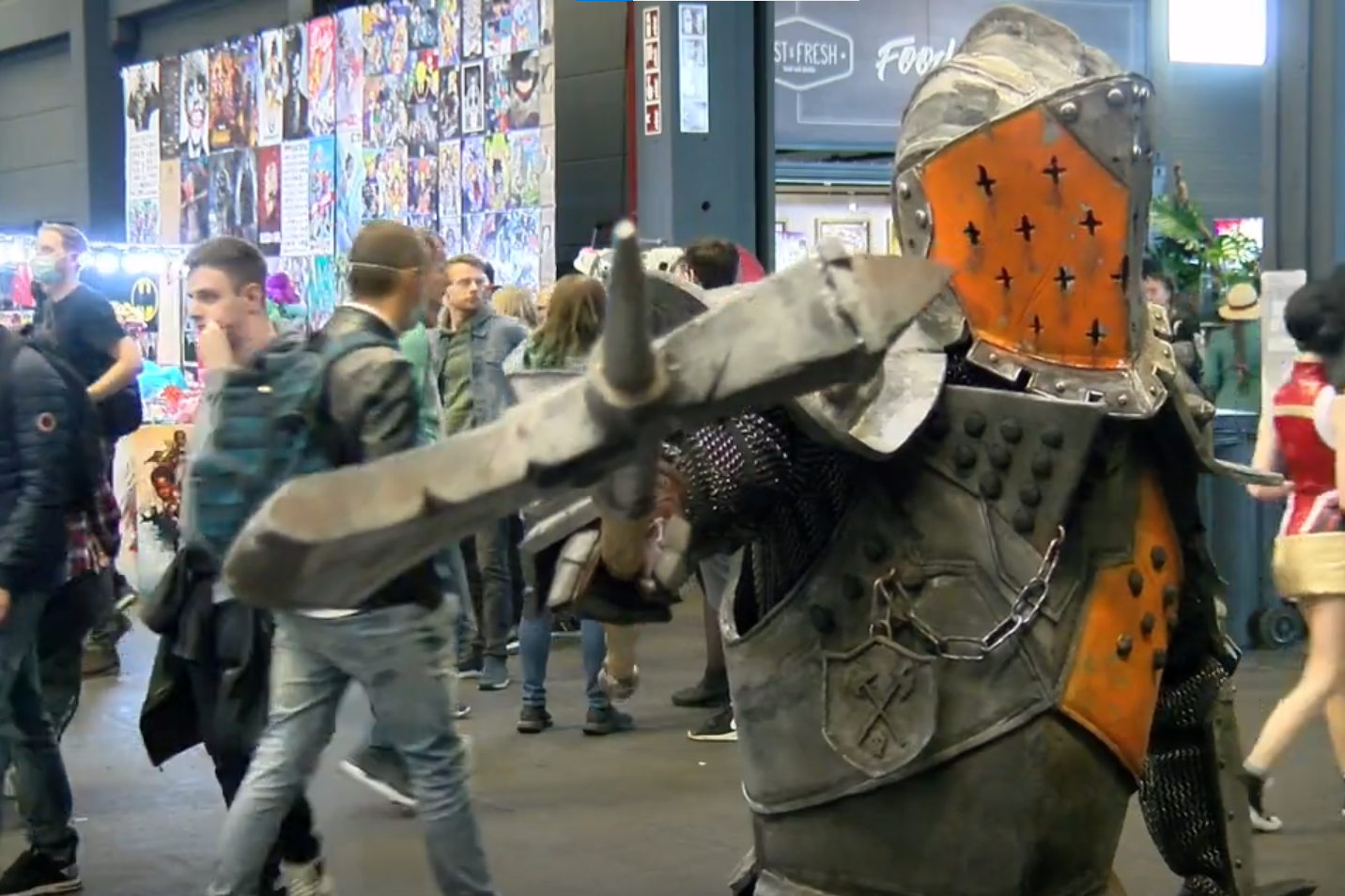 Films, strips en games komen weer tot leven tijdens FACTS
Tijdens het weekend van zaterdag 6 & zondag 7 november vonden duizenden fans hun weg terug naar de jaarlijkse FACTS-conventie. Deze expo vond plaats in de Flanders Expo in Gent. Op de conventie konden fans genieten van een ruim aanbod aan activiteiten.
FACTS is een jaarlijkse conventie waar fans naartoe kunnen gaan om samen te genieten van de fandom van hun favoriete film, strip, game en meer. Door corona kon de editie van vorig jaar niet doorgaan, dit maakte de huidige editie heel speciaal. Tijdens de expo kunnen bezoekers deelnemen of kijken naar vele activiteiten. Zo kunnen ze hun favoriete artiesten en acteurs ontmoeten en met hen op de foto gaan of even een gesprek voeren. Dit is ook mogelijk tijdens de panels waarbij een gastacteur op de vragen van het publiek beantwoord.
Daarnaast zijn er vele winkelkraampjes om allerlei kostuums, poppetjes en meer aan te kopen. De fans die echt moeite hebben gedaan om in cosplay te komen kunnen ook deelnemen aan cosplay-wedstrijden.
Ook Vlaamse bekendheden waren aanwezig en waren tevreden over het evenement en om elkaar weer te kunnen zien: 'We hebben al jaren na elkaar naast elkaar zitten tekenen, dus dat is heel tof om elkaar weer terug te zien', zegt Lectrr, Belgisch cartoonist.
Ben je benieuwd wat er nog meer te beleven viel op FACTS? Ontdek het in onderstaande reportage.
Reportage, camera en geluid: Jarne Thoelen & Jeff Jacobs
Foto: © Jarne Thoelen