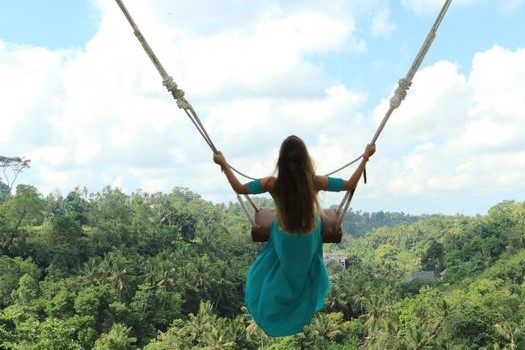 South East Asian tourism continues to face challenges
South East Asian tourist destinations such as Bali have reopened, sparking hope for a revival in the tourism industry. However, restrictions, lack of flights and extra paperwork have resulted in very low volumes of international tourists.
Dayu Indah, the head of the marketing division of the official tourism office of Bali told the New York Times that only 45 international tourists have entered Bali this year, compared to more than 6 million in 2019. This has caused Bali to focus on domestic tourists instead, which saw 12 000 fly into Bali last week.
However, determined individuals can still put Bali on their list of travel destinations this year. One of these individuals is 25 year old Charlotte Degens from the Netherlands, better known by her Instagram name @xxsweetcharlottexx. Charlotte is planning on travelling to Bali soon and is willing to put up with any restrictions to do so.
When asked how the process to leave so far has been, she says 'So far so good, I just need a Visa, a quarantine hotel and my plane ticket. I am waiting until January in the hopes that the quarantine days decrease. They are at 10 days now.'
She plans on staying for 6 months, the maximum for the Visa she is applying for and plans on supporting local places as she is aware of the current struggles the island faces.
There might be others like Charlotte willing to support the South East Asian tourism industry, but only the future will tell.
Author: Danica Van der Merwe, Final edit: Jana Huysmans
Photos: © Charlotte Degens