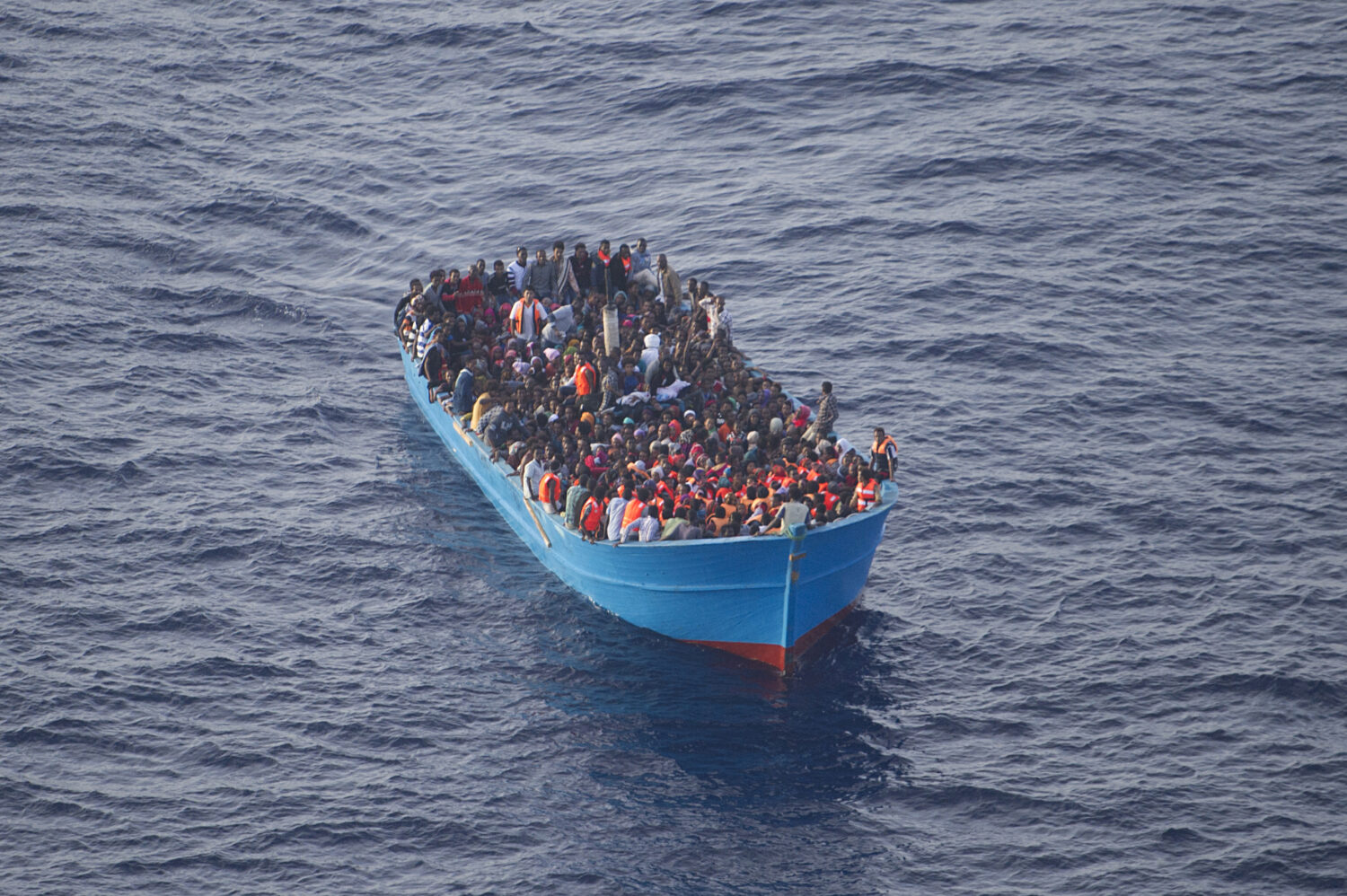 Death toll of Lebanese capsized migrant boat rises up to 97
In an attempt to reach Europe, already 97 asylum seekers from the Middle Eastern country Lebanon died near the Syrian coast on Thursday the 22nd of September. This reports the international newspaper Al Jazeera. Since 2019, a huge economic crisis has had a hold on Lebanon, driving its inhabitants to look for a better future elsewhere. Youngsters are victims too, and out their frustrations with the current country's situation.
The Lebanese Center for Policy Studies conducted a survey in April 2022 with youngsters from Beirut aged 21 to 29. The researchers wanted to find out their priorities and worries in life in attendance to the parliamentary elections that were held in May 2022.
A few concerns stood out: unemployment, poor infrastructure, the fact that they need to cut back on basic necessities like clothes, nutrition, and heating, and a lack of trust in the government's political and economic system. According to the survey, also the fact that the government isn't taking enough responsibility for the crisis, raises frustrations amongst youngsters.
All these facts combined resulted in only 15-16 percent of the surveyed youngsters who did not think about permenantely moving abroad.
Dit bericht op Instagram bekijken


Beirut blast
Lebanon is facing its worst crisis in 150 years, according to the World Bank . Since 2019 Lebanon has stumbled into an economic meltdown, because the local currency, the Lebanese Pound, collapsed and lost more than 90 percent of its value. This has left the country with a 14.49 percent unemployment rate in 2021 and three-quarters of the Lebanese in poverty.
The Beirut blast, where a warehouse in the Port of Beirut storing the chemical ammonium nitrate exploded, added to the already existing problems. The disaster happened on the 4th of March 2020 and was caused by poor storage of the chemical. The blast killed 218 inhabitants, wounded 7000, displaced another 300.000, and left Lebanon with a total damage bill between 3,8 and 4,6 billion dollars.
Dit bericht op Instagram bekijken

On the 11th of August, a man held several people hostage in a Beirut bank, trying to get money from his savings account which he desperately needed to pay his father's hospital bills. Many people in Lebanon have been unable to get access to their own money because of strict withdrawal regulations toward foreign currency assets by the government. The crisis has reached a point where Lebanese inhabitants are even trying to find a job in Iraq.
Pursuit of happiness
In the face of the crisis, many are trying to look for a better future in Europe, by land or by sea, in every way possible. The boat accident is ranked as one of the deadliest in the Mediterranean Sea. Probably more victims will be found in the coming days since there were 150 people on board of the small boat.
Text: Marlies Geyskens, final editor: IJsbrand van Lambalgen
Photo: Ministerio de Defensa (CC BY-NC-ND 2.0)