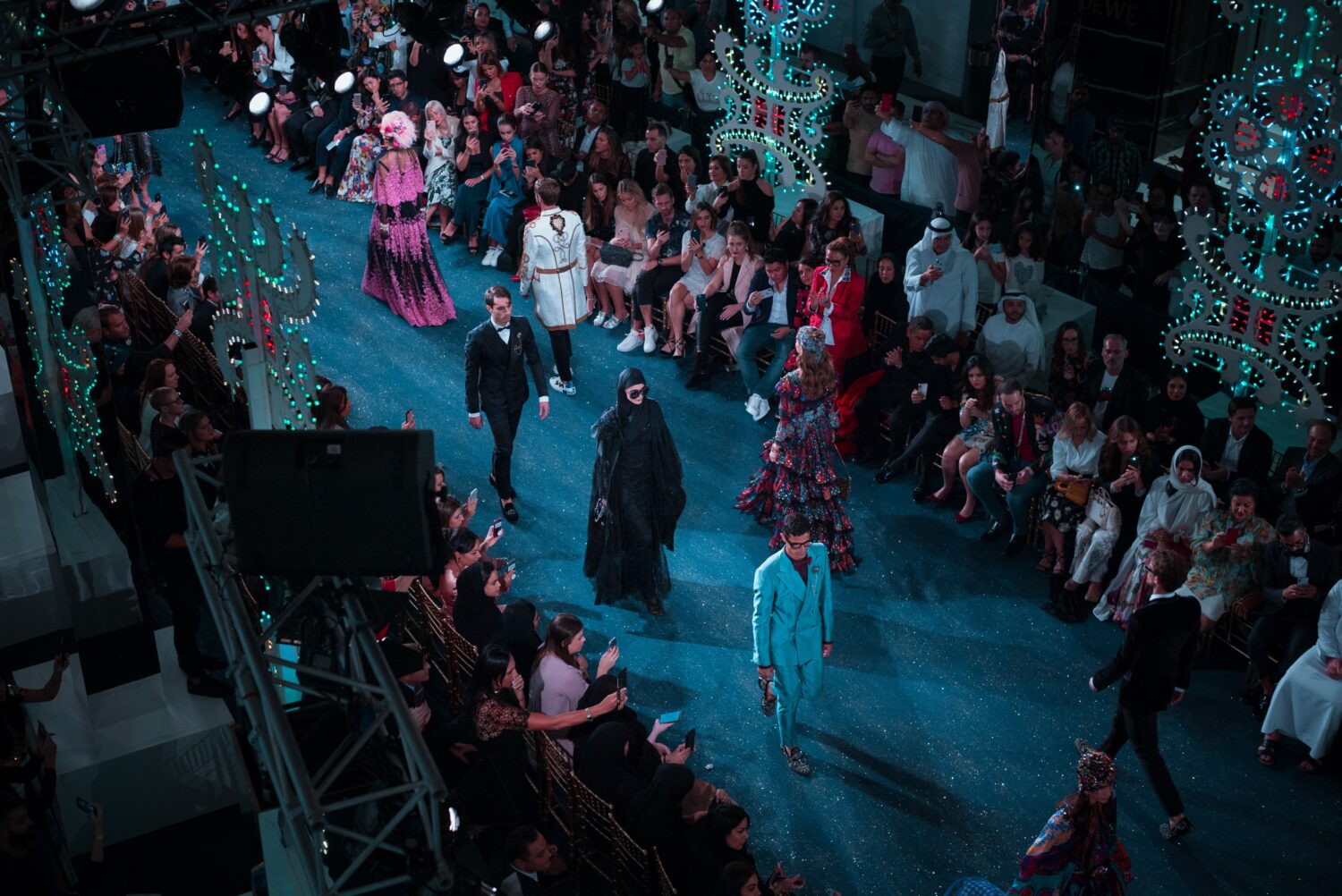 The problems in fashion industry were voiced at Milan Fashion Week
The Milan Fashion Week has proved once again that not only does it set the tone for future trends but also announces business achievements and obstacles. Records in sales and issues that the industry is facing at the moment influenced by energy crisis are among of them.
The president of the Italian Fashion Chamber, Carlo Capasa, opened the Fashion Week with the speech about the industry's records in sales. After the pandemic Italian fashion business returns its former success and power, with turnover up by 25% in the first half of 2022 year. One of the reasons of such a growth are Chinese buyers who are back for the first time since Covid-19 lockdowns.
The clouds are gathering over the fashion world due to the conflict between Russia and Ukraine. The energy crises will undoubtedly affect fashion industry. "The energy crisis has a significant impact on fashion because the entire upstream supply chain is energy intensive," Carlo Capasa admitted. To produce raw materials, which are needed to make fabric and bags, a lot of energy is required. Before the crises 10% of the final product cost constituted of the energy cost. Now the energy cost is 30% of it. This cause the embarrassment to the companies. However, Italian general election will be held September 25 and the fashion industry is hoping for the government help in countering rising energy prices.
Milan Fashion Week is taking place from September 21 to September 26, featuring 61 live shows and six digital events. It also includes 110 presentations from luxury brands such as Gucci, Armani, Dolce & Gabbana, Prada, Versace and Bottega Veneta. In the beginning of the Week the Diesel, Fendi and Roberto Cavalli shows had the biggest success among fashion influencers: Leonie Hanne, Anna Dello Russo, Giorgia Tordini and Gilda Ambrosio.
Diesel was the most anticipated show this year. According to the show tendencies, in the coming spring, we will see all the influencers in total looks made of aged ripped denim, cargo with fabric inserts, belt skirts and massive hoop earrings with the company logo.
Посмотреть эту публикацию в Instagram
Fendi also presented their new collection yesterday. It seems that Kim Jones, creative director, is aiming to add color to the brand to make it fresher. Before we saw neutral colors mixed with orange and pink, and in the new collection acid green, blue and coral appeared. As for shoes, the bet was clearly made on platforms.
Посмотреть эту публикацию в Instagram
The show Roberto Cavalli featured branded animal prints and catsuits. Within the framework of the collection, it's essential to note voluminous sleeves, draperies and pleating on skirts.
Посмотреть эту публикацию в Instagram
On Friday and Saturday fashion fans will have a chance to see the debuts of Maximilian Davis (new head of Salvatore Ferragamo), Alum Filippo (new creative director of Missoni), Marco De Vincenzo (new creative director of Etro). The digital shows will take place on Monday.
Photo: CC via Unsplash