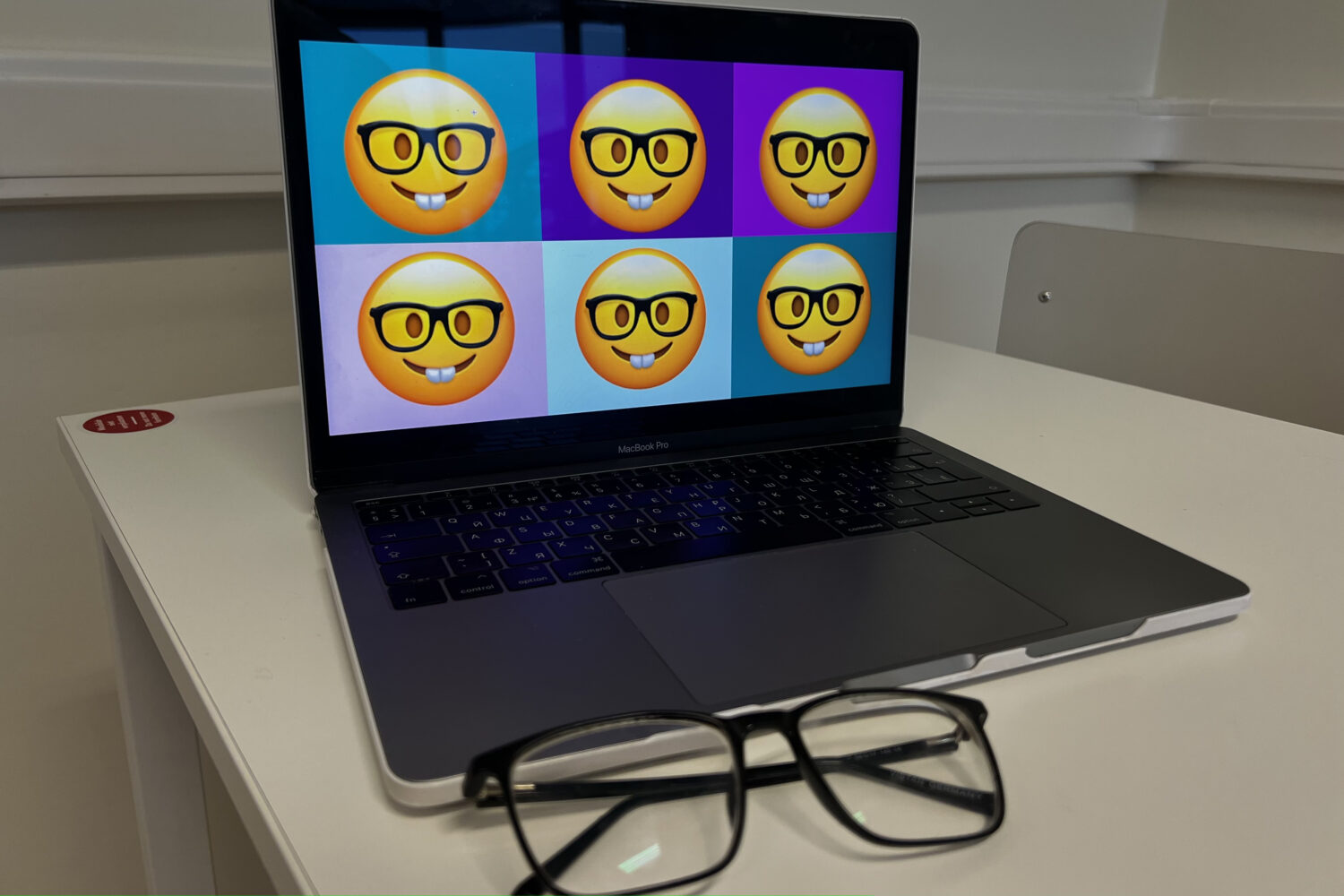 Nottingham schoolgirl challenges glasses stereotype of nerd-face emoji
A campaign to broaden the representation of emojis with glasses was launched on Thursday 14 October, World Vision Day. A schoolgirl who inspired Disney to create a movie with a princess wearing glasses is calling for more emojis to wear them too. Lowri Moore, a 13 year old schoolgirl from Nottingham, United Kingdom, wants to challenge the stigma of the nerd-face emoji, which is currently one of only three emojis with glasses.
The young activist has made an appeal, addressing it to the global organisations that create new emoji:
I've tried to find emojis that look like me but there's only a nerd 🤓 a granny 👵 or a teacher 👩‍🏫. We need some positive emojis with #GlassesOn! For #WorldSightDay I've sent a letter to big tech to ask for better representation @mark_e_davis @unicode @Apple @facebook @Google pic.twitter.com/MjDtidiSma

— LowriMoore (@lowri_moore) October 13, 2022
Lowri protests against stereotyping: 'People who wear glasses are not nerds. Teenagers [who wear glasses] don't really feel represented.' A teenage girl admits that it is damaging the confidence of young glasses wearers.
How do students feel about lack of glasses-wearers among emojis?
'I do think this could help people who are a bit insecure about wearing glasses. I also hope that this can be a good start for adding new emojis so everyone can feel included if they don't feel represented,' notes 19 years old glasses-wearer, Charlotte Van Meensel.
However, there are people who use the 'nerd' emoji to define themselves. 'My girlfriend's brother wears glasses and he mostly uses the 'nerd' emoji because it's the only one with the glasses. He might appreciate these emojis,' tells Thomas More student, IJsbrand van Lambalgen.
Сonsidering how much time teenagers spend on the internet, new emojis could mostly help them. Young people from 18 years old don't feel discriminated because of glasses. 'I think it will help younger people to feel more represented! Although I don't think I will use these emojis instead of the others. I think in general my glasses don't define so that's why it never strucks me that there are so few glasses emojis,' assumes Thomas More student, Merel Vernaeve.
How did 9-year-old Lowri became Disney inspirer?
Aged just 9, Lowri wrote a letter to Disney asking them to create a princess with glasses. As a result, she was personally credited by Director Jared Bush for inspiring his choice for the main character, Mirabel Madrigal, to wear glasses in the film called Encanto. Bush, who also wears glasses, later said that Lowri is his hero.
Text: Daria Tolbatova
Photo: K8 via Unsplash