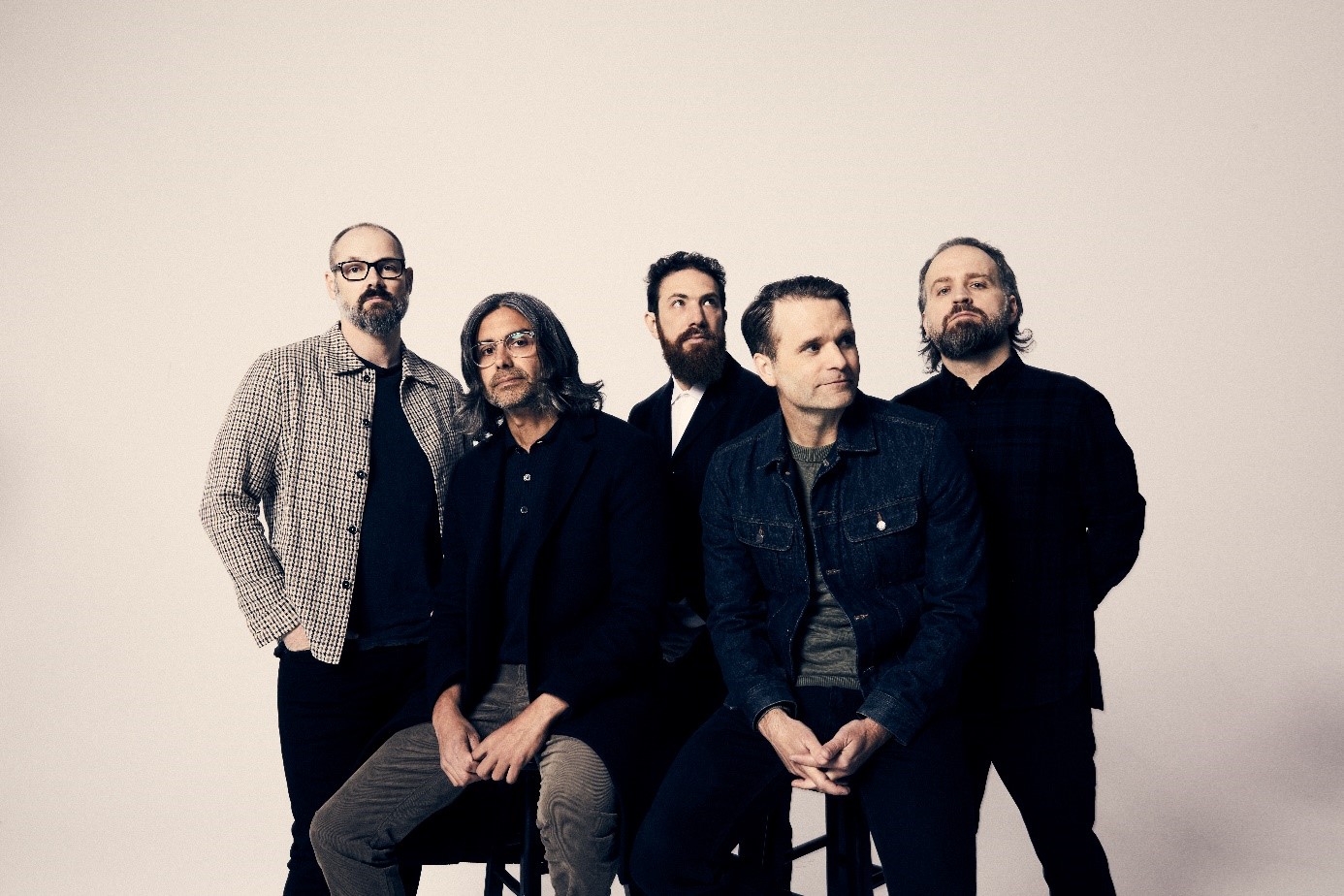 REVIEW – Death Cab For Cutie is here to stay forever
The American indie-rock band Death Cab For Cutie have been around for 25 years but their latest album shows that they are far from finished. Asphalt Meadows is an album brimming with the band's distinctive sound, but it also shows their ability to think differently.
Death Cab For Cutie was formed in 1997 and made its mark on the global stage in 2003 with their hit song 'Transatlanticism'. The complex songcraft of their lead singer and writer Benjamin Gibbard saw Death Cab For Cutie become one of the best-known indie and alternative rock bands in the 2000s. The band also became synonymous with the American tv show The O.C. where one of the main characters, Seth Cohen, shouted 'do not insult Death Cab'. Over the years the band accumulated a total of eight Grammy nominations for some of their albums and chart-topping singles.
Their tenth album, Asphalt Meadows, was born in the early days of the COVID-19 pandemic. As a result of the pandemic, the band members were unable to record the album together in a studio and had to come up with a creative solution. 'A work week is Monday through Friday and there are five members of the band,' explains Gibbard in the album's press release. 'So on Monday, someone put together a piece of music and shared it. And then the next person took it, with the order decided randomly. On your day, you had complete editorial control.' This recording process pushed the band in unexpected directions. A welcome change, after their previous album, Thank You For Today, which was labelled as 'too safe' by many critics although some fans, like me, loved it.
Asphalt Meadows starts off poorly with two misses in 'I Don't Know How I Survive' and 'Roman Candles'. The first track is so lacking in musical narrative that it makes you question whether Death Cab For Cutie will even survive this album. But from the third song on, you start to listen to a masterpiece that showcases their 25 years of experience. Asphalt Meadows consists of tracks filled with that melodic Death Cab For Cutie sound and with complex lyrics. Like the songs 'Rand McNally' which is a melodic track about the band's legacy and 'Pepper' which is a beautiful song about an ending love that anyone can relate to. 'Fragments From The Decade' has a bridge strong enough to make Jason Statham and Arnold Schwarzenegger cry. 'Here To Forever' is filled with sad lyrics, yet sounds like the happiest song in the album with an upbeat and fast-paced guitar melody. And the title track 'Asphalt Meadows' has a chorus that is so catchy that it even keeps on repeating in your head through the most serious conversations. The song that is most synonymous with the pandemic's lockdown period is 'I Miss Strangers' in which Gibbard expresses his longing for normal life again. However, the real star of the show is 'Foxglove Through The Clearcut' in which the band shows that they are not afraid to think outside the box. It's a hard-hitting song that could go down as one of the best songs Death Cab For Cutie ever created.
Asphalt Meadows is a record that like many of their previous albums, is able to make you feel like you're travelling and in which Gibbard's angelic voice can calm you down from the everyday stresses of life.
Dit bericht op Instagram bekijken
Text: Rik Tuinstra, final editor: Hanna Daniels
Image: press image © Death Cab For Cutie