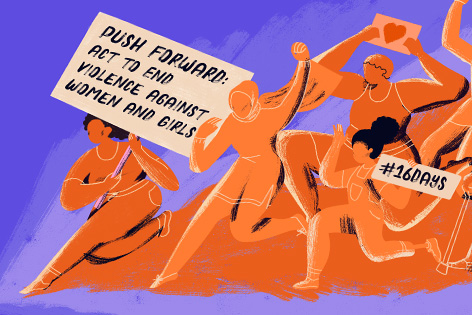 Five women and girls killed every hour by someone in their family, UN report reveals
Over half of the murders against women and girls are committed in their private sphere, a new United Nations report shows. The report was published ahead of the International Day for the Elimination of Violence against Women on November 25. In 2021, approximately 45,000 women and girls were killed by their intimate partners or other family members, which amounts to five per hour. While the majority of murder victims are men and boys, women and girls are disproportionately affected by murders in the private sphere.
The research study, developed by the United Nations Office on Drugs and Crime and UN Women, highlights the number of women and girls who were intentionally murdered worldwide in 2021. In addition, the report presents some courses of action to reduce the overall number of violent acts against women and girls.
Proposed measures to move forward
The first important step to reduce violence rates against women is better data collection. Currently, almost 40 per cent of female homicides have no contextual information, such as the relationship between the victim and the murderer. Such information is needed to establish whether or not the murders were gender-based. Having more complete data would facilitate the introduction of more effective and targeted policies.
A second step is to ensure that women's initial contact with the justice sector and law enforcement is positive. There is still a deep-rooted gender bias, accompanied by limited awareness and discriminatory attitudes ingrained in these institutions. In the long run, this might increase trust and it could also lead to more women reporting the violence they experienced.
Priority actions to end violence against women & girls:

🧡Increase funding to women's rights organizations
🧡Promote leadership & participation of women & girls in politics & decision-making
🧡Strengthen protection for human rights defenders & activists@unwomenchief #16Days pic.twitter.com/Jt5gH6Y2vm

— UN Women (@UN_Women) November 23, 2022
Early risk assessment is another essential step in reducing the number of gender-based killings of women and girls. Institutions that have been set up to stop violence from escalating to murder are often unable to notice when someone is in imminent danger. 
Lastly, standing up for women's rights has a major role to play in preventing gender-based violence against women and girls. Organisations advocating for policy change, offering professional support and holding governments to account for their actions are also of the utmost importance in this context.
Origins of the day
In 1999, the UN's General Assembly pronounced November 25 as the International Day for the Elimination of Violence against Women in honour of the Mirabal sisters, who were murdered on this day in 1960. Patria, Minerva, and María Teresa Mirabal were political activists in the Dominican Republic who opposed dictator Rafael Trujillo and his regime.
November 25 also marks the beginning of 'UNiTE! Activism to end violence against women and girls'. During the 16-day campaign, the UN's aim is to support women's organisations, to go out into the streets and advocate female empowerment and to amplify the voices of survivors. The last day of the campaign, December 10, is International Human Rights Day.
Text: Ranne De Cock
Image: © UN Women