Without light and Internet connection: how Ukrainian students study during the war
On the 23rd of November, Russia launched another massive attack on the Ukrainian energy infrastructure. The Ministry of Energy of Ukraine announced the temporary shutdown of all nuclear power plants, most of the thermal and hydroelectric power plants. A lot of people remained without electricity throughout the country. 
The absence of electricity caused the absence of heat and water supply. But that doesn't mean all processes in Ukraine have stopped entirely. Nevertheless, Ukrainian journalism students face challenging circumstances while studying under constant rocket attacks, erratic electricity, and the Internet.
Studying at a Ukrainian university after the invasion
After Russia invaded Ukraine on February 24, the educational process stopped for about a month. However, after that, universities began to restore classes gradually. 
Every university has the right to choose the studying format independently now. However, they are obliged to rely on the recommendations of the Ministry of Education of Ukraine. Almost all educational institutions provide online classes.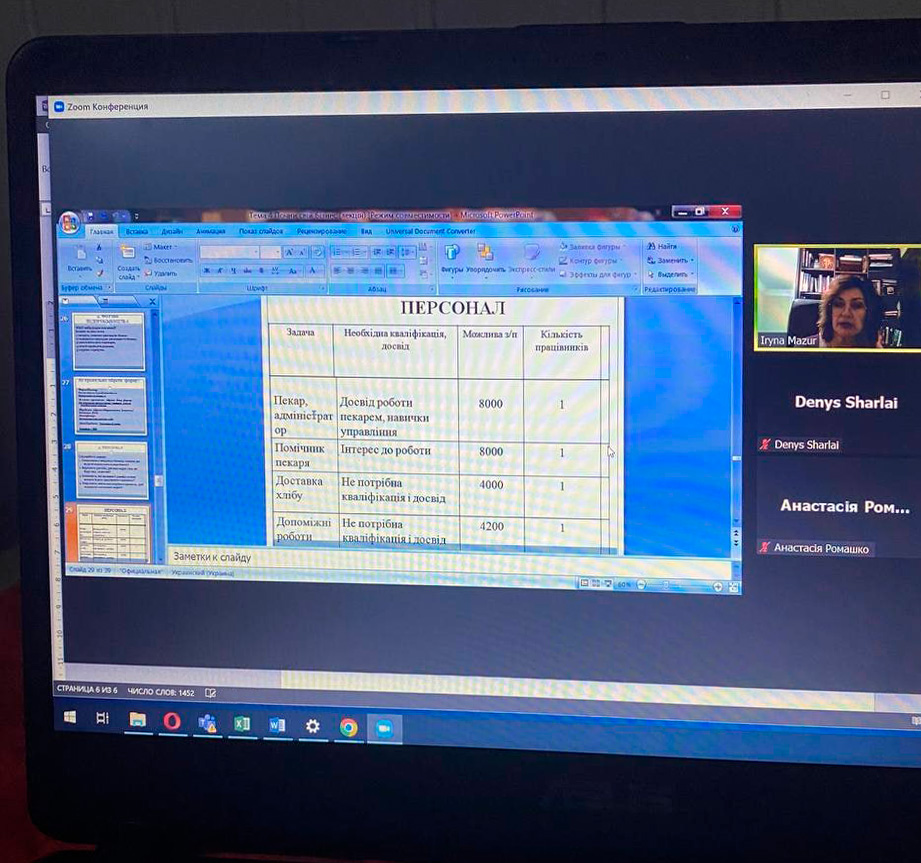 At the same time, some students still follow classes in real life when there is no damage due to the missile attack.
'We try to live a normal life during the war', – comments Kseniia Denysenko, lecturer at the Taras Shevchenko National University of Kyiv. 'Yes, we have more volunteering and fighting in our lives now, but we try to support each other and live despite Russia's desire to destroy us. It is the same in education. We teach, students enrol, and the competition between applicants this year confirmed we try to continue.'
The current situation with studying in Ukraine
At the beginning of the war, the sense of normality oppressed students. They had to do the same tasks as before, pretending nothing had changed. But with temporary blackouts increasing, students understand priorities are changing.
'We were cut off from the world for the last day. And in such moments, first of all, you think about finding a connection to convey to your family that you are alive and well. And hear the same in response', – shared Olha Kovalchuk, a student from Zhytomyr (a city in north of Ukraine – ed.).
Students say it becomes more challenging to study. Some regions are still without communication after the Russian attack on the 23rd of November.
Yevhen Zolotukhin, a journalism student from Kyiv, says he feels like he is in a game and has to pass more difficult levels every day. 'I have no electricity for 24 hours. To follow the classes is impossible, even online. I have not received any response from the teachers. They do not have an internet connection either.'
The emotional aspect of studying during the war 
Besides the educational challenges due to the war in Ukraine, students are experiencing a lot of emotional pressure while they are studying.
'I am not in Ukraine all the time, sometimes I live with my sister abroad, – says Yulia Bugaiova, a journalism student. 'It is difficult to study when rockets fly over you from time to time, and there is no light in your city. When some people use power banks just to stay connected, we are doing it for studying. The exam session, even in peacetime, is quite a stressful period,' – she adds. 'Now imagine that you live under stress 24/7, but you have to gather yourself to prepare and pass the exams under any conditions.'
It is hard to believe, but Ukrainian students still follow classes in all ways. They feel stressed, and teachers recognise that studying during the war is challenging. They are not sure what will happen next, but it seems that nobody will stop.
Text: Anastasiia Kerpan, final editor: Ranne De Cock
Photo: © Anna Kozintseva, © Denys Sharlai