UK universities strike calling for higher pay, 'Where does the students' tuition money go, if not to the lecturers?'
150 universities across the United Kingdom are on strike Thursday the 24th, Friday the 25th, and Wednesday the 30th of November. More than 70.000 staff members from universities strike calling for higher wages, improved working condition, and a better pension. While students are missing classes due to this strike, they are still supporting their lecturers: 'Why are students paying so much money, if the people that are giving the courses are not receiving said money?'
The universities' staff members have made clear demands to change the poor conditions they are working in. They want a meaningful pay rise. The energy crisis has made the prices go up significantly and the university staff does not feel they can keep up with the 3% rise their employers imposed earlier this year. Also, they want more secure contracts and a lower workload. A report by the University and College Union (UCU) stated that staff work two additional unpaid days on average and that a third of the university staff works with a temporary contract. Lastly, UCU urges employers to restore pension benefits. Earlier this year, employers made cuts in the pension packages that led to a 35% loss from retirement income, UCU reported.
Ongoing staff wage reduction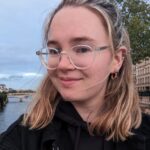 'Most of the academics and support staff that I know are overworked and underpaid', says researcher Hope Duncan at Lancaster University. 'The thing they find most frustrating is the effect it has on students. I was personally affected over the course of four years by strike action, and I understand how frustrating it can be as a student.' However, Hope wants students to understand why these strikes happen and why they are important.
'I've seen how important a union is for anyone on a long-term sick leave' – Hope Duncan (22)
'The strikes are the result of staff facing a 25% pay cut since 2009 with high levels of unpaid work, a slash to our pensions of up to 35%, and unacceptable pay gaps for women, people of colour, and disabled university staff. Many of the lecturers and tutors are on short, precarious contracts. I've seen how important a union is for anyone on a long-term sick leave', she says. While, last year, the UK university sector made a record amount of £41.1 billion (ed. €47.7 billion), and when the 150 vice-chancellors, the principal academics and administrative officers at a university, earn collectively around £45 million, the UCU report.
 Students' support
Even though the students are missing classes, they are understanding towards the university staff. 'Last year, I had many lectures in my History and Philosophy of Science course cancelled due to the strikes. It caused a significant disruption in my following of those courses', says Dan Twine, a student at the University of Cambridge. 'I fully understand that without collective industrial action, there is very little bargaining power held by workers to protect their standard of living.'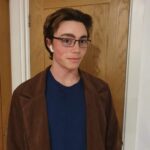 Catherine Cuypers, who studies online at the University of Hull, might not miss classes but her professors had informed her class in advance that they didn't need to worry. 'I'm taking an online course with students from across the world. That also means that this strike doesn't really impact us, and our online seminar will still commence according to our timetable. However, I do know that a lot of students are missing out because of the ongoing strike', Catherine says.
'I feel these strikes are justified when the staff members are striking for a pay raise' – Catherine Cuypers (22)
And there is a lot of understanding towards the university staff. 'Approximately, the student tuition in the United Kingdom is around £9.000 to £11.000, and for international students £20.000. With additional fees that Europe has to pay in light of Brexit', she says. 'So, I feel these strikes are justified when the staff members are striking for a pay raise. Where does the students' tuition money go, if not to the lecturers? Because they are apparently not receiving said money.' Furthermore, Dan Twine thinks that it's not the responsibility of the workers, but of the universities to uphold the bargain of quality education:
'If those decreasing the pay and conditions of workers were to take significant pay cuts themselves' – Dane Twine (21)
'If university funds cause a requirement to restrict wages, this should be first demonstrated by reducing the excessive salary and expenses grants of the senior university staff such as the Vice-Chancellors. If those decreasing the pay and conditions of workers were to take significant pay cuts themselves, then this would possibly suggest that the genuine interest of the university is the priority. However, recent massive increases in management pay, such as the Vice-Chancellor of Cambridge University Stephen Toope who increased his own salary from around £300.000 to £450.000, suggest profit-driven reasons.'
Text: Hanna Daniels
Images in order of appearance: LornaMCampbell (CC BY-SA 4.0), © Hope Duncan, © Dane Twine, © Catherine Cuypers