Students sue Yale University (US) over mental health policies
Yale University, a prestigious university in Connecticut, the United States, has been sued on behalf of current and former students with mental health disabilities. The lawsuit alleges Yale University pressured students into 'voluntarily withdrawal' for one or two terms, suggesting they would otherwise face an involuntary one. 
The plaintiffs, those who initiated the lawsuit, don't want any monetary compensation, but they want the university to change its withdrawal policies. Currently, students cannot visit the campus or attend campus activities without prior permission from the school when they have withdrawn. In addition, current guidelines state that students only have 48 hours to move out of their dormitories. The suit also says that students lose their health insurance.
Rishi Mirchandani from Elis for Rachael on CNN with Monica Porter from Bazelon Center for Mental Health Law, discussing our Class Action lawsuit against Yale for discriminating against students with mental health disabilities https://t.co/F4XS3ek4hN

— Elis For Rachael (@ElisForRachael) December 1, 2022

One of the plaintiffs is international student Hannah Neves from Brazil. In the lawsuit, she alleges that officials of the university visited her in the hospital after a suicide attempt in 2020, encouraging her to voluntarily withdraw. Otherwise, she would be withdrawn by the school against her will. The lawsuit includes accounts of another current student, three former students, and Elis for Rachael, which is an alumni-founded organization that helps Yale students who are struggling with their mental health.
We try to hand our students the tools they need
– Mariet Nouwen, student counselor at Thomas More
Reaction from the university
Yale President Peter Salovey mentions in a statement that the university has been working on the withdrawal and reinstatement policies. Before, students who had withdrawn were required to take two courses at another institution before being able to seek reinstitution. That requirement has been dropped.
Schools should make talking about mental health and your struggles as accessible as possible
– Eline Rooms
The university also let go of the informational interview students had to take with the chair of the reinstatements committee, 'which students told us could be intimidating.' Salovey further refers to the several solutions and support systems the university has in place, such as counselors for first-year students and the hiring of additional healthcare professionals for Yale's Mental Health and Counseling.
Yale University is a private Ivy League research university, which means it is not owned or operated by the government. The Ivy League is an American athletic division in which eight colleges play, including Yale and Harvard University. The colleges, beyond the sports association, have connotations of being elite and striving for academic excellence.
Students and student services on the matter
Agro- and Biotechnology student specializing in Animal Care at HOGent Kendra Thomaes (21) had to interrupt her studies last year for one term due to mental health problems. Unlike students at Yale, she did feel supported by her school, she says. 'My student traject coordinator never gave me the impression I had failed, she actively helped me figure out how to move forward. My psychologist advised me to spread my courses as much as I could, so now I started again and will just graduate a year later.'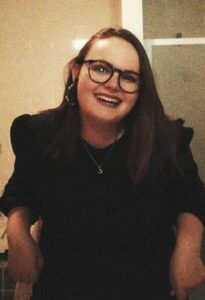 Eline Rooms (21), who is studying at Odisee to become a secondary school History and English teacher, thinks schools should do more. During her first study program, Nursing, she had to stay home for over half a year because of her mental health. 'What they do at Yale is so discouraging. As a school, I think it is crucial to stay up-to-date on your student's mental health and to bridge the gap between students and psychological help. And schools should make talking about mental health and your struggles as accessible as possible.'
Thomas More's student counselors are always there for students as well. Mariet Nouwen, counselor on campuses in Mechelen and De Nayer, says that they offer many different options for students to open up about their struggles. 'We try to hand our students the tools they need. We help them with a problem analysis, talk them through it and see if they recognize themselves in what we found. Then we have several sessions together, which can be individual or in group.' They are focused on short-term counseling, but if needed, they also provide students with contacts for external psychologists.
If you or someone you know is struggling with their mental health, here you can find a relevant phone number per country.
At Thomas More, student services are available as well. You can find information on this website, where you can also book an appointment with a student counselor.
Text: Ranne De Cock
Photo credits in order: CC0 via pxhere – © Kendra Thomaes – © Eline Rooms