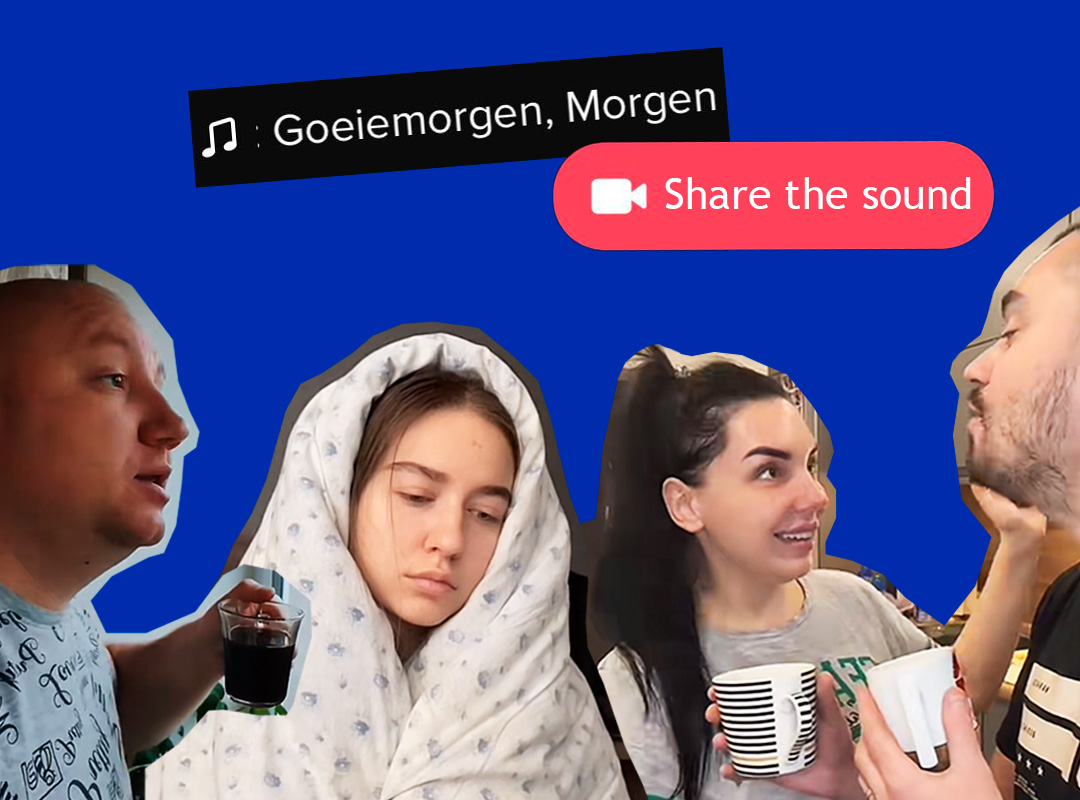 Ukrainians using old Belgian song 'Goeiemorgen morgen' to keep their spirits up
An old hit by the Belgian singing couple Nicole and Hugo has been given a new lease of life, with the song spreading via videos posted on TikTok by Ukrainians. Its popularity comes from the fact that Ukrainians hear something completely different from 'Goeiemorgen' (good morning in English – ed.).
The explanation for the sudden popularity appears is simple. Goeiemorgen sounds like a swear word in Ukraine. It directly translated like a fucking morning.
For example, this video says, 'That's how Ukrainian 'good mornings' sounds now':
'You are sitting with other students in a bomb shelter, and there's nothing to do. You have no exact information about what's going on at the moment…' – shares Yuliia Kostiukova, a journalism student in Kyiv.
'And someone starts humming 'fucking morning, fucking morning' (that's how Ukrainian hear Belgian goeiemorgen – ed.), and it's already become more cheerful and hopeful.'
The last massive Russian rocket attacks caused power, water and gas cuts. The Ukrainians use the song to put all things they experience now. In the TikTok videos, we see, among other things, people trying to live their life through the war.
This one, where a woman tries to start her normal day, says: 'When you have already fucking morning almost for a year.' 
The other shows us a woman without electricity in her house who uses the heater in the car to dry her hair. Text from the video: 'When you wake up, and there is a time of scheduled/emergency blackout.'
Singer Lily Castel, who performed the song in the Eurovision Song Contest in 1971 instead of Nicole and Hugo, comments: 'I was sent two videos, and I really think it's great! The dances I've seen are very nice.'
It seems like the song became a distraction for Ukrainians during these dark days of the Russian army's unstoppable shelling of their territory.
Text: Anastasiia Kerpan
Collage: © Anastasiia Kerpan