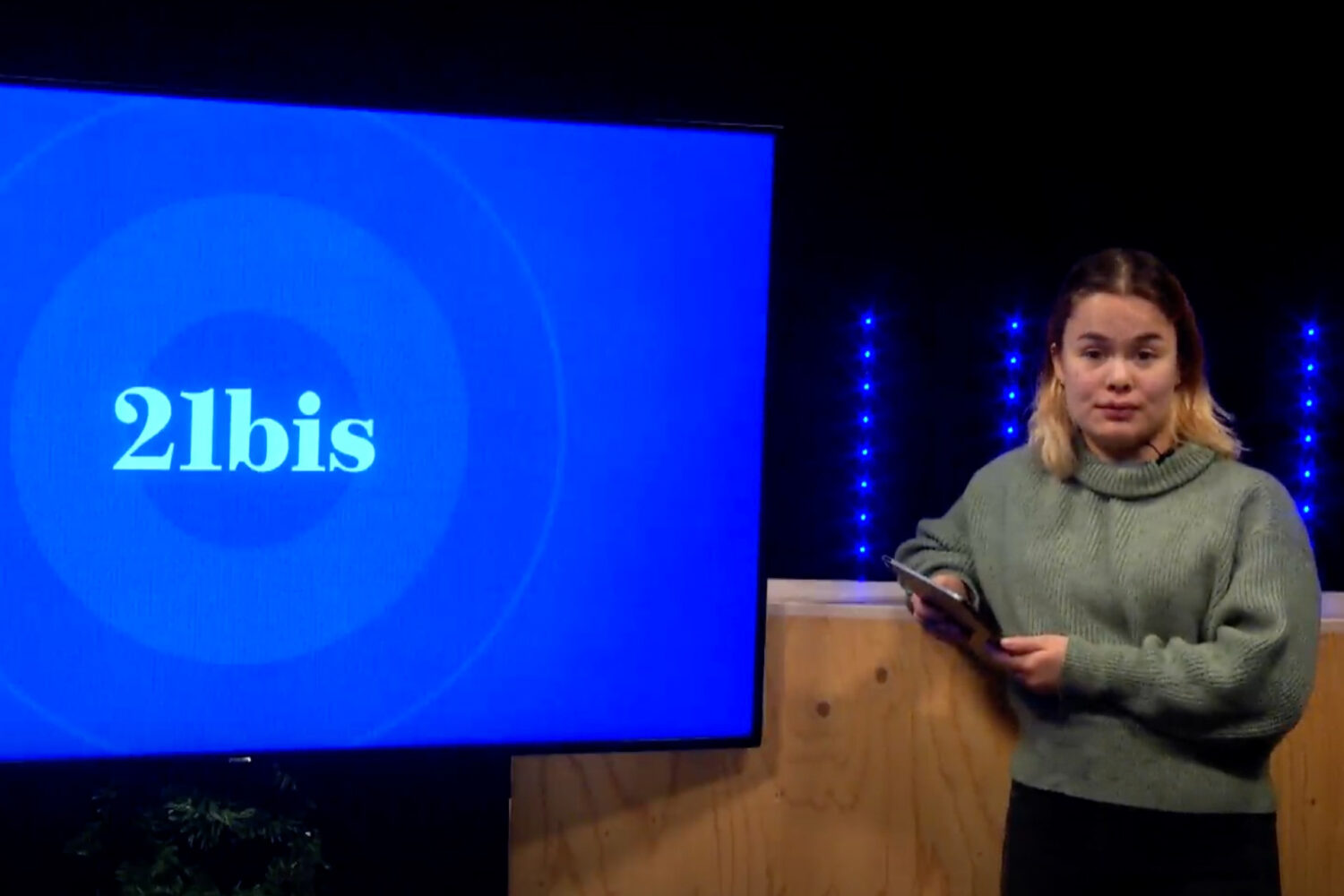 Video News 15 December: A News and Booze event about climate, Moroccan supporters celebrate in Brussels and planet Mars in Mechelen
Keen to know what has happened in the world this week? Interested to hear about what was discussed at the latest News and Booze event? Or do you want to see how the Moroccan supporters experienced an African team making it to the semi-final of a World Cup for the first time ever? 
Watch it here on our weekly news program on the 15th of December, where our 21bis reporters bring you special international reports.
International news topics: Federal police arrested a member of the European Parliament and carried out sixteen house searches of other members. Th

is was all part of

a 'major investigation' into corruption, money laundering,

and criminal organizations

.

In Brussels, a News and Booze event took place:

This is

an open space for NGOs, journalists,

and climate advocates to come together, share ideas and discuss relevant topics over a nice glass of wine.

The

World Cup

is drawing to a close

. A big party erupted in the streets of Molenbeek after Morocco's match, a honking procession of cars and people dancing. But what seemed to be a party erupted into riots again in some places.

And

,

since Friday, December 9th, you can watch art installations by British artist Luke Jerram in

Mechelen

again.

This year it is planet Mars' turn, which is in a completely new location.
Presentation: Nora van der Schoor
Programme Staff: Maya Teughels, Rafael Stroobants, Jaani De Koker, Ewout Straetmans, Isabeau Averhals, Mikaela Pimentel, Merlijn Van den Brande, Cynthia Verbrugge, Arno Collaer, Louis Beaujean, Dries Byttebier, Femke Elsen, Mercedes Vandenbroucke, Bryan Van Hoeck, Elise De Kimpe
Text: Jaani De Koker