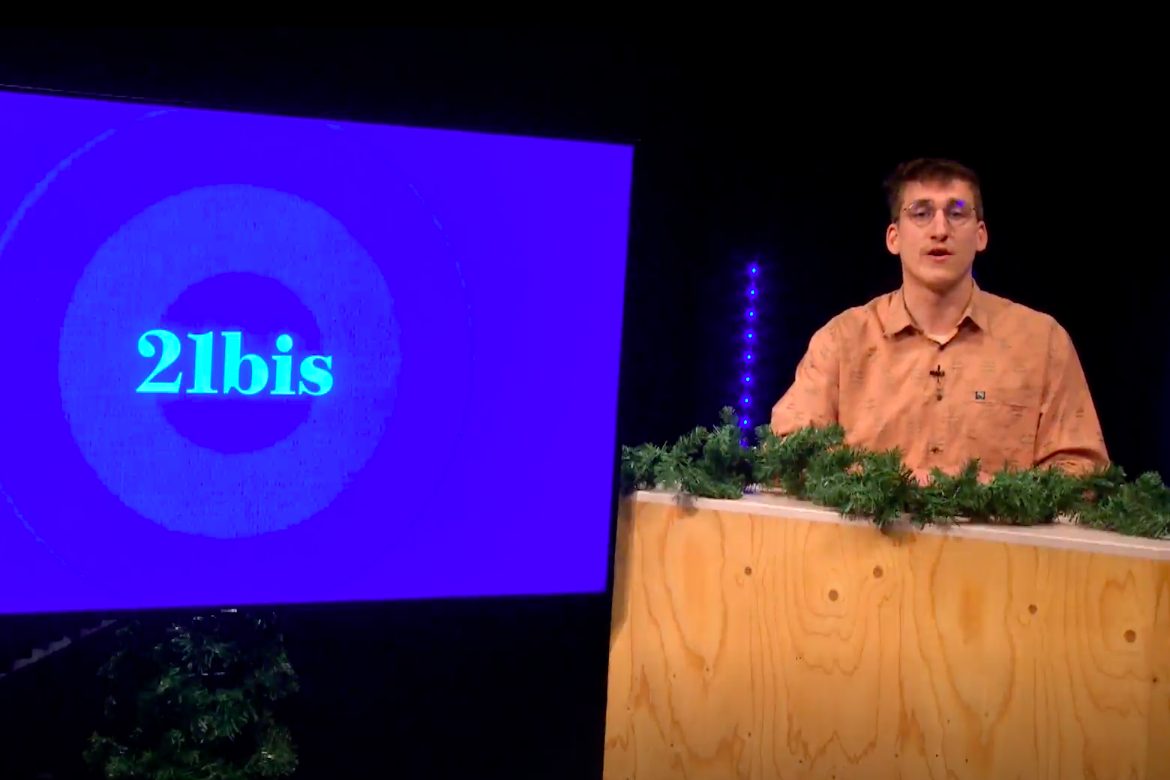 Video News 8 December: The TikTok hype of a Belgian Eurovision song in Ukraine and the impact of ongoing protests in China and Iran
Are you interested in what has happened in the world this week? Do you want to know how a Belgian Eurovision song from 1971 became a TikTok hype in Ukraine? Or do you want to know more about the ongoing protests in Iran and China?
Watch it here on our weekly news program on the 8th of december:
The Belgian Eurovision song 'Goeiemorgen morgen' from Nicole & Hugo suddenly appears on a lot of Ukrainian TikTok pages. Ukrainian i

nternational journalism student 

Anastasiia Kerpan researched how this song became a hype.

After a period of unprecedented protests in China, the country is going to relax corona measures across the country. 

Protests have also been going on in Iran for a long time. For the first time since the protests, the government is talking about changes in policy.
Presentation: Jaani De Koker
Programme Staff: Nora van der Schoor, Rafael Stroobants, Jaani De Koker, Mikaela Pimentel, Cynthia Verbrugge, Arno Collaer, Esmee de Kinderen, Bryan Van Hoeck, Ewout Straetmans, Isabeau Averhals,  Merlijn Van den Brande,  Louis Beaujean, Dries Byttebier, Esmée de Kinderen, Femke Elsen, Mercedes Vandenbroucke
Text: Maya Teughels