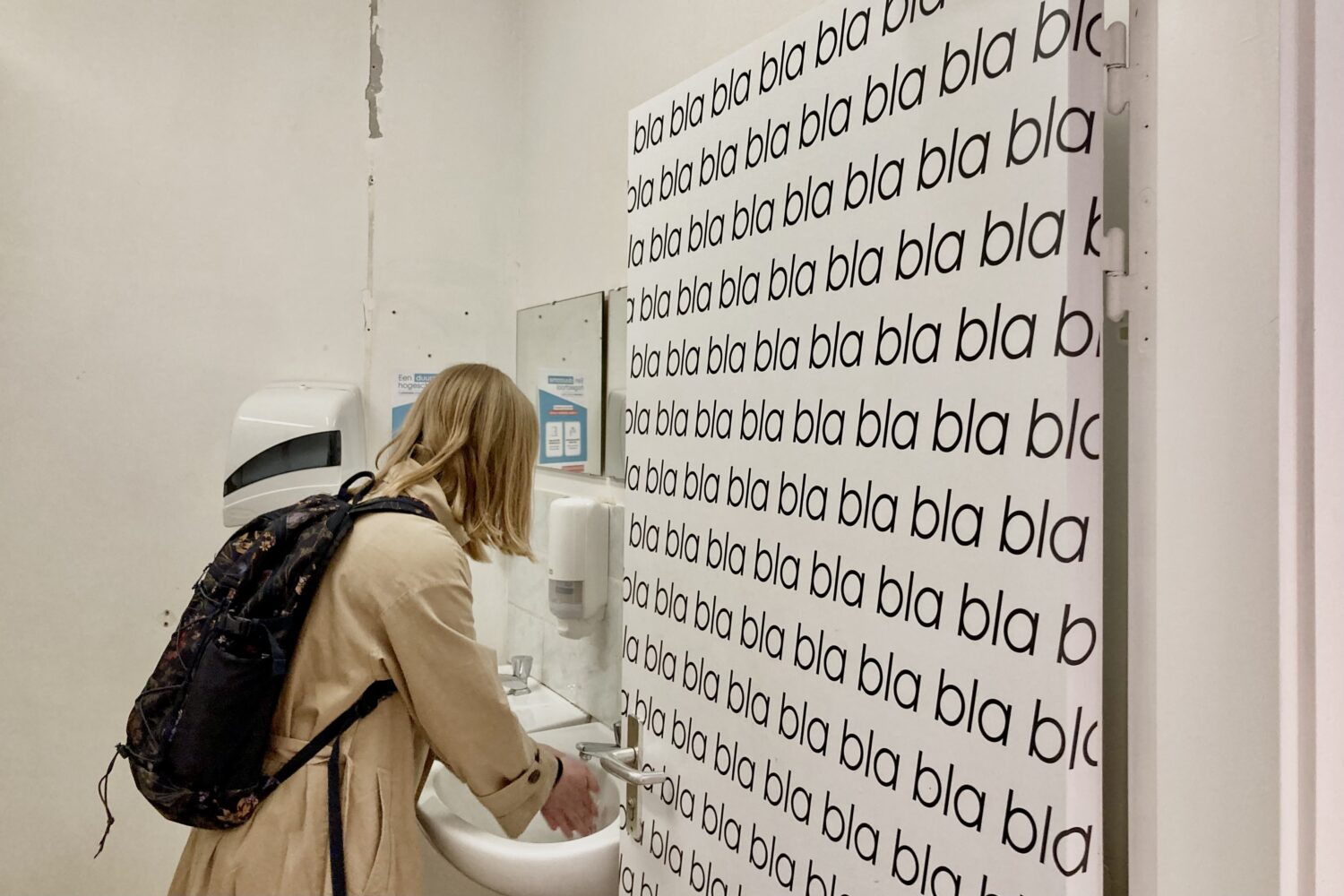 Toiletten op hogeschool Thomas More in Mechelen in vraag gesteld: 'Ik snap niet waarom er geen gender neutrale toiletten zijn'
De toiletdeuren op de Hogeschool Thomas More in Mechelen zijn het onderwerp van discussie door hun controversiële behang. De wc's zijn beide bekleed met een tekst. Op de deur van de vrouwen wc staat 'bla bla bla bla bla…' en op de deur van de mannen wc staat 'Bla'. Kan dit vandaag de dag nog? Of is het dringend tijd voor een make-over?
Onze 21bis-reporter Jules Weyts vroeg tijdens de radioshow of het niet tijd is voor gender neutrale toiletten. Dit zou betekenen dat er één wc is voor iedereen ongeacht sex of gender. Volgens velen zou het zorgen voor meer inclusiviteit.
21bis vroeg de mening van studenten via de Instagrampagina weare21bis. Igor Bulcke, oud-student, deelt zijn ideeën.
"Ze zijn de campus aan het uitbreiden, ik hoop dat in die ruimte de toiletten één geheel zullen vormen"
Een misplaatste grap? Een verouderde look? Of tijd voor genderneutrale toiletten?
Ontdek de mening van Igor hieronder.
Tekst: Stella Delée
Foto: © Stella Delée
Interview: Jules Weyts