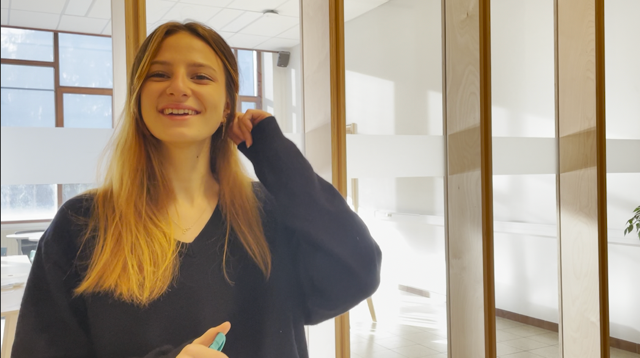 MECHELEN, CITY OF CULTURES – ICM student Carlotta (Italy): 'I adapt very easily to new places'
Carlotta Favento an International Communication and Media first-year student from Italy, is enjoying her first months in Mechelen. The city offers the possibility to relax in many different places but she faces some obstacles such as a language barrier.
The primary location where you may discover a diverse range of students from many nationalities in a multicultural setting is Thomas More University. Find out what Carlotta thinks about studying in a place like Mechelen!
Reporting: Alicja Górecka and Raúl Pérez
Camera: Louisa Destugues
Photo: © Carlotta Favento